Jack Black calls Trump 'piece of s---' at Hollywood Walk of Fame ceremony
Actor Jack Black had a few choice words for President Trump during the unveiling of his Hollywood Walk of Fame star Tuesday.
Black, 49, told the crowd he was honored by the star and added that he dreamed about having one since he was a kid.
"I've wanted one of these things for so long," Black said. "Since I was a kid I thought, 'Oh man, if you get one of those stars on the sidewalk that means you've made it.' And I feel like I've finally grasped that sweet brass ring."
CHEVY CHASE SLAMS SNL: 'WORST F------ HUMOR IN THE WORLD'
The "Jumanji: Welcome to the Jungle" star joked that he was retiring since he has already received his star.
"I'm here to announce my retirement," Black told a booing crowd. "I got the thing! Why continue? I've made it."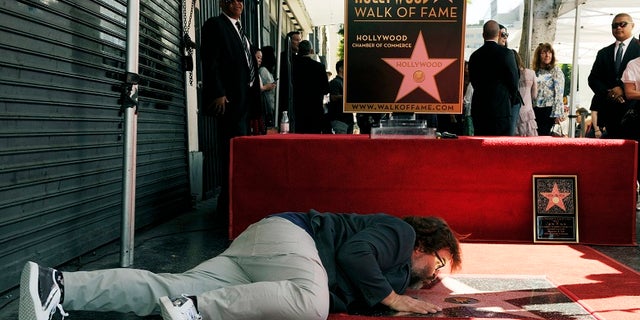 Black concluded his speech by thanking everyone except for the commander in chief.
"I love you all so much," Black concluded before adding: "Except for Donald Trump. He's a piece of s---! Peace out, love you!"
"School of Rock" director Richard Linklater and actors Tim Robbins and Mike White attended the ceremony in support of Black. White and Linklater gave speeches before Black, Variety reported.
TOM SELLECK STEPS DOWN FROM NRA'S BOARD OF DIRECTORS
"He's the most charitable sweetheart of a guy," Linklater said. "But from what I know working with him, I just wanna say, he's such a great guy to hang out with."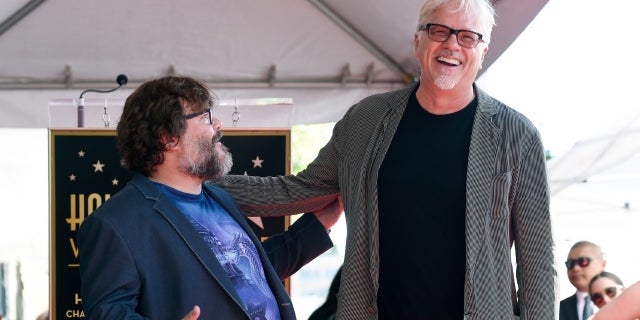 White added: "The bigger the legend you are, like, the human, the person, recedes. What I think is the most impressive is that the legend that [people] love is incredibly close to the actual person that he is."