J-Lo's pre-taped Fourth of July performance angers locals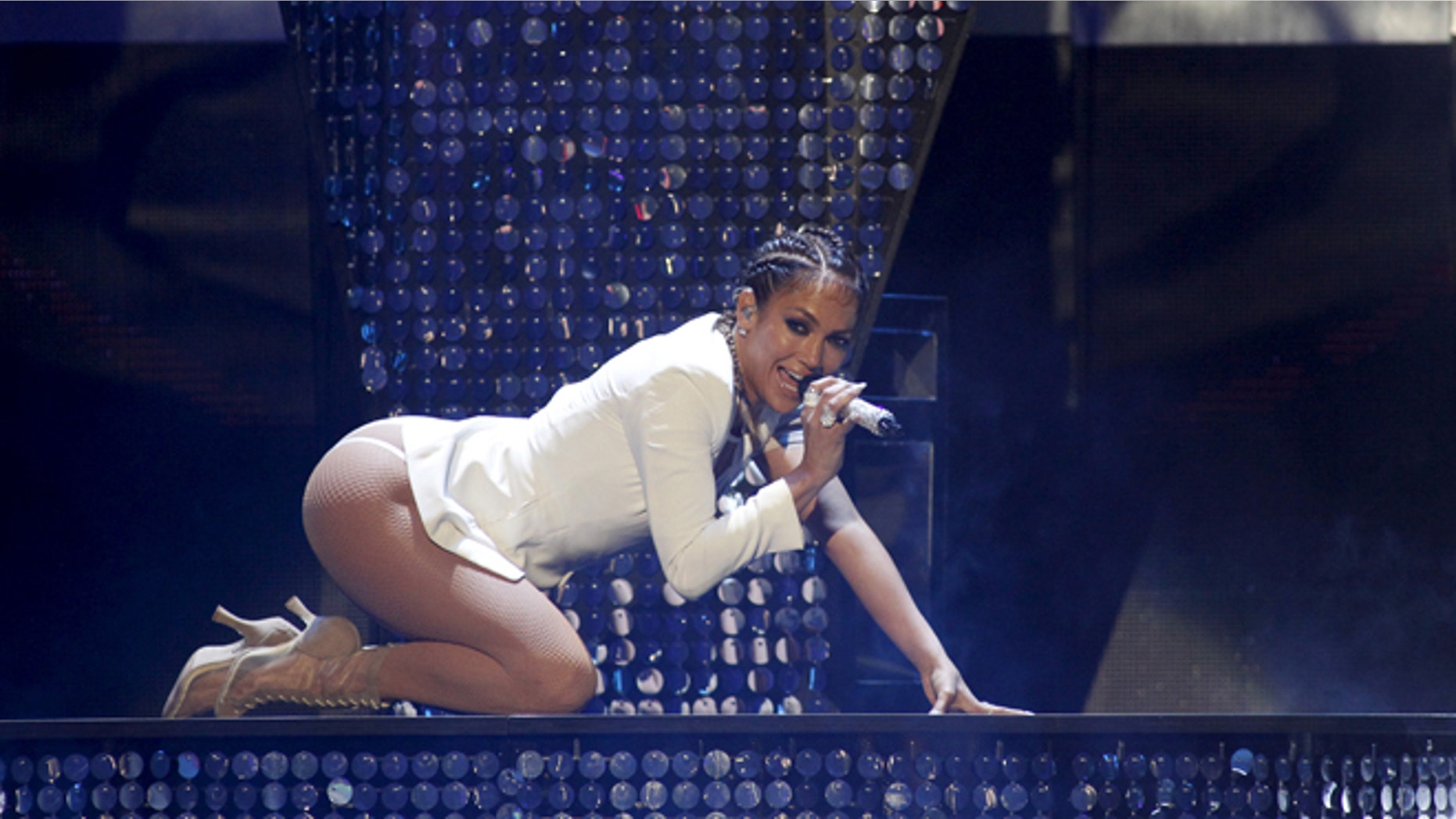 Jennifer Lopez was in Long Island City, Queens, Friday pre-taping a performance for Macy's Fourth of July Fireworks show — but some locals weren't thrilled about Jenny on their block.
Residents of a building on Borden Avenue, near the park where J.Lo and other acts perform, say the broadcast turns their block into an annual nightmare and robs them of their liberty to celebrate the Fourth.
"J.Lo is pre-taping today," groaned resident James Edstrom on Friday, adding that cars were "being towed."
Brad Paisley, Lady Antebellum and Sheryl Crow are reportedly performing at the same spot on the Fourth — that's when Edstrom says a full lockdown is in effect. A local blog warns: "The night of July 4, no one can get into the park at all without tickets . . . as it is fully cordoned off and accessible only to Macy's VIPs" and ticket holders.
Edstrom says that his Hunters Point South building, which has some tenants who are veterans, will be "in a frozen zone," which means residents can't leave the property after 1 p.m. on Independence Day due to tight security measures. "Homeland Security allows us to have four guests [come to the building], but they have to be here by 1 p.m.," he said.
Residents can't use other areas of their building to watch the fireworks: One told local NBC News, "It feels like a prison." Edstrom added, "The mayor is having a party on the roof of the adjacent school — so I am locked in my building and all I can do is watch Mayor de Blasio party on a roof."
A Macy's rep explained that the NYPD and other agencies implement a safety plan for the event and "a command and broadcast center must be placed within close range of the fireworks barges. Unfortunately, that may result in some restricted access for local residents."