Is Miley to blame? Girl suffers twerking malfunction, world laughs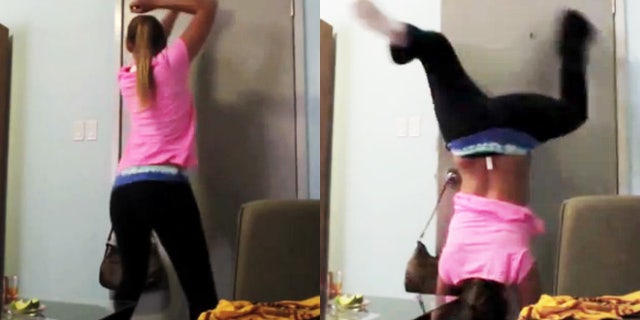 Twerking can be deadly.
Just ask Caitlin Heller.
Heller posted a video on YouTube in which she takes twerking to a new level -- and upside down one -- with hilarious, and painful, consequences.
"I tried making a sexy twerk video for my boyfriend and things got a little too hot," she wrote on the video sharing site.
Heller's twerking malfunction comes less than a week after Miley Cyrus introduced much of the world to the dance move at the MTV VMA awards.
Some commented that the video -- which has been viewed over 300,000 times in two days -- looks staged.
But others thinks its real, and really funny.
Take a look and tell us in Comments if you think her upside down dance disaster is legit, or lame.