Is Kara DioGuardi Good or Bad for Dad's Campaign?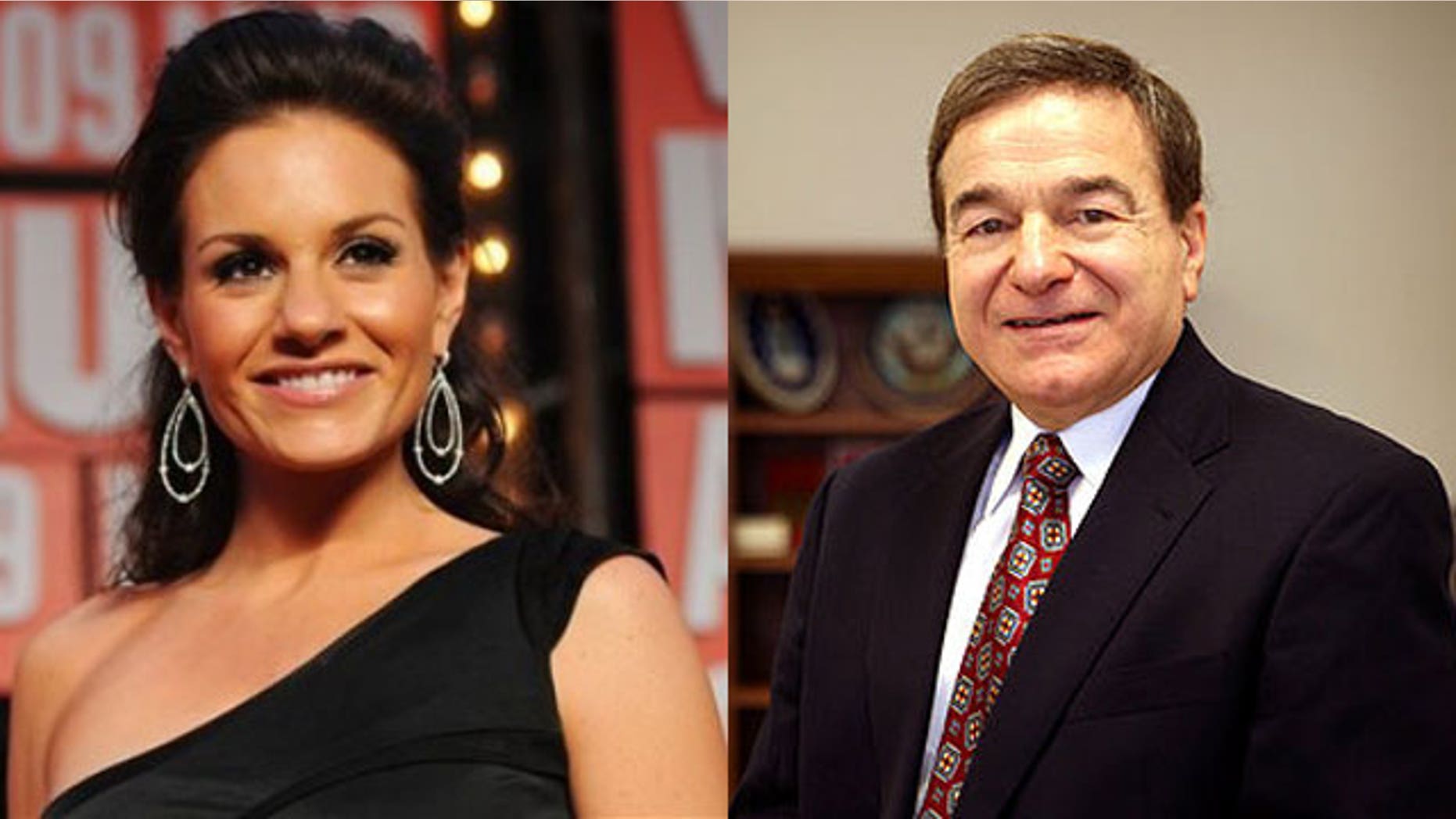 Joseph DioGuardi got national attention this week when he announced he was seeking the Republican nomination to run against New York Sen. Kirsten Gillibrand in November.
Why?
Because his daughter is a judge on television's most popular reality show. That's why.
"The day before he announced, nobody except a handful of those in the chattering classes would even know Joe, but every story about his run has labeled him 'Kara DioGuardi's father'," says Baruch College Professor of Public Affairs Doug Muzzio. "It certainly has helped him with name recognition."
But while having a celebrity in the family can certainly inject buzz into a political contest, potential pitfalls can outweigh the positives.
George Clooney's involvement in his father Nick's 2004 congressional race in Kentucky contributed to his dad's loss after Nick Clooney was painted as having "Hollywood values."
"It became an issue of Hollywood versus the heartland. I believed I could only do him more harm," Clooney told the Los Angeles Times.
"With George Clooney, his father was looking to represent Kentucky in the United States Congress and I think the conceptions of the Hollywood crowd in Kentucky aren't great," says longtime New York State Republican political adviser Thomas Doherty. "Where this could affect DioGuardi is if Kara came out publicly with any adverse statements. But if she came out and said 'my dad is wrong,' even that wouldn't be that bad. She would have to go out of her way to take a shot at her father, and I don't anticipate her doing that."
As far as celebrities go Kara DioGuardi is as inoffensive as they come. She certainly doesn't represent the kind of threat the politically active and left-leaning Clooney did to his father. But her national platform subjects any of her words or actions to scrutiny. The "Idol" judge may have to watch her tongue or avoid stunts like last season's finale, when the 38-year old stripped down to a bikini on national television.
Kara has already publicly stated that while she supports her father's run, they don't agree on every issue.
"But no matter what our differences are," she told the New York Post, "I love him. He has more energy than anyone I know. When he is working, he is Superman."
While the media may love a good celebrity angle, DioGuardi's main opponent for the Republican nomination, Bruce Blakeman, says he is unfazed by all the attention the 'Idol' dad is getting.
"I'm not running against any candidate except Senator Gillibrand. I haven't even thought of that," Blakeman told Fox411. "Celebrity endorsements generally don't generate a lot of votes."
Joseph DioGuardi is already trying to redirect queries away from his daughter's fame. He concluded his campaign announcement on Tuesday by saying, "Kara is not running for the Senate -- I am."
While some Republican operatives say Kara needs to make sure she doesn't say or do anything untoward for the next several months, others argue that "American Idol" is too beloved to be anything but a plus for her dad.
"'American Idol' is just too popular to be used as a hit against him in this race. Nobody can touch 'American Idol'," says political consultant Hank Scheinkopf.
Having a beautiful and talented daughter who once competed on "Idol" seemed to be a boon to Scott Brown during his successful Senate campaign in Massachusetts. Now Ayla Brown has a national platform on which she can promote her talents -- as well as manage to embarrass her father, the senator. Last month Ayla told Fox News' Megyn Kelly that her father would be unable to stop her from doing a nude photo shoot.
Then there is the issue of money.
Political insiders estimate DioGuardi may need to spend $10 million race just to win the Republican nomination. That is where Kara's celebrity could be beneficial to her father. She is already set to appear with her father at an event in New York City on Friday night.
"Who she is might be able to bear fruit in terms of fundraising and how willing she is to do it and how active she is in doing it," Muzzio said. "And having a famous daughter who is currently famous might help with the fundraising.
"It's not gonna bring in the amount of bucks to run a competitive race, but it cant hurt."