Idina Menzel admits to being rattled by Adele Dazeem intro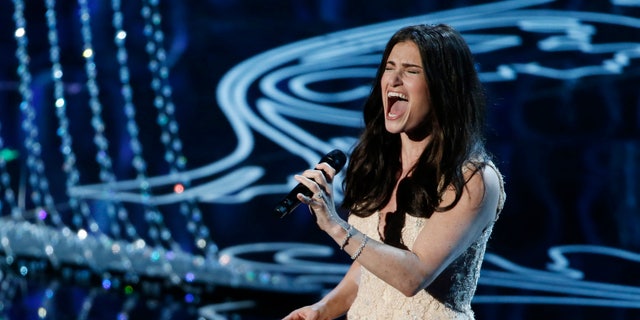 Idina Menzel admits that John Travolta's mangling of her name momentarily "threw" her. The 42-year-old actress was set to sing the blockbuster song "Let It Go" from "Frozen" at this year's Oscar ceremony when Travolta now-infamously introduced her as Adele Dazeem.

"That threw me for a minute," she confessed to Billboard magazine. "But then I just got back on track and reminded myself of where I was. He was really gracious and sent this gorgeous email, and we're buddies and it's all cool."

The "Grease" star also sent flowers and thanks to his moniker mangling he's made the Tony winning actress more famous than ever. "Please. I mean I've only benefited from it," says Menzel regarding the flub.

Her new Broadway show "If/Then" is definitely not a G-rated affair. It concerns a woman in her 40's dealing with an unplanned pregnancy and features a song called "What the F…," about trying to have sex with three men in one night.

The former wedding and bar mitzvah singer also tells the magazine that she had auditioned for Disney's animated feature "Tangled," which didn't pan out. Fortunately the casting director saved a phone audition of Menzel warbling The Beatles' "Blackbird," which led to her coming in for early readings of "Frozen."

"Let It Go," is the singer's first top ten hit.