Human Barbie shares workout video, scary skinny pics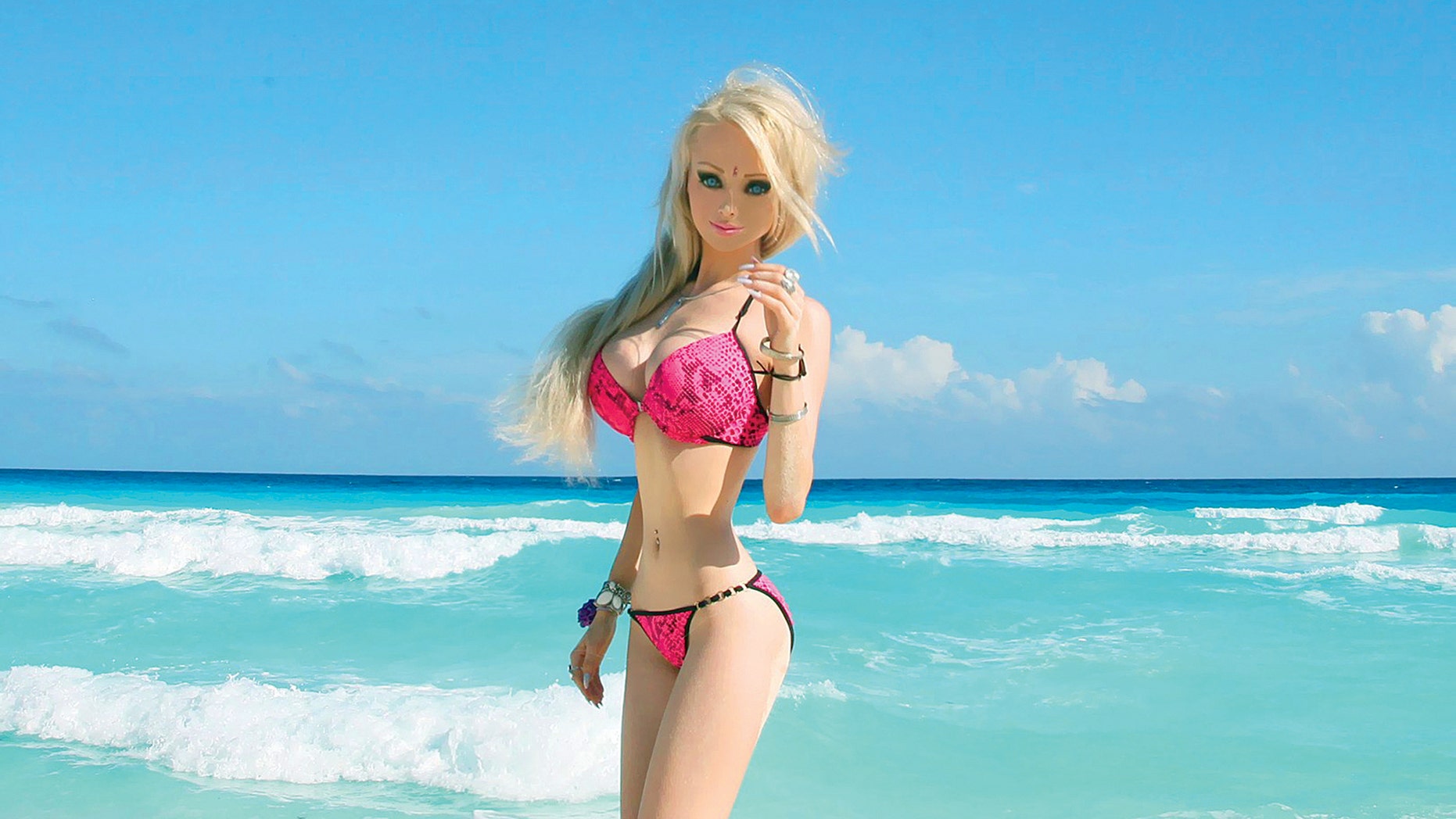 The Human Barbie made headlines several weeks ago when she sat down for an interview with GQ to talk about her bizarre life, and it seems Valeria Lukyanova doesn't want her spotlight to fade.
The surgically enhanced life-like Barbie posted a new video early Thursday, which shows her workout routine and features scenes of her frolicking on the beach in barely there ensembles.
The YouTube video, clearly filmed by Lukyanova, includes several clips of the blonde's shockingly skinny waistline as she films herself in the gym and in the mirror examining her figure.
During her sit-down interview with GQ, Lukyanova told the magazine she was on an all-juice diet.
Check out the creepy video below.