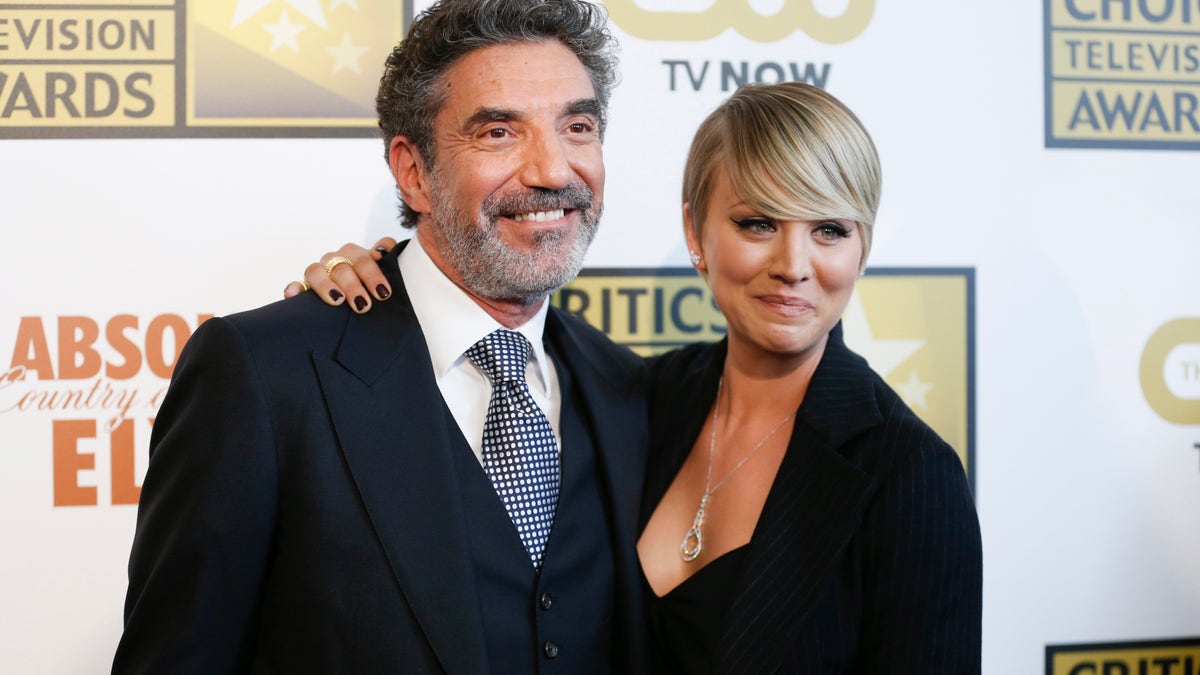 The first TV show that Chuck Lorre ever ran lasted five weeks. A sitcom about a Staten Island family, "Frannie's Turn" premiered in what Lorre calls "the coveted Saturday 8 o'clock timeslot" on CBS.
Lorre had developed the show at the behest of his bosses on "Roseanne," where he was a staff writer. He hadn't liked the idea for the show, but he did like the faith that Marcy Carsey and the late Tom Werner had placed in him to develop and run it. When "Frannie's Turn" was canceled, Lorre, believing he'd put that faith to waste, prepared for the worst.
"To my amazement Tom Werner said to me, 'Well that was a noble failure. Let's try something else,'" Lorre says. "And I was shocked, because I thought my career was over."
His career was far from over. After that "noble failure," Lorre, recipient of Variety's Creative Leadership Award, went on to become one of the most successful producers in television. He developed "Grace Under Fire" with Carsey and Werner, and has since gone on to produce "Cybill," "Dharma & Greg," "Two and a Half Men," "Mike & Molly," "The Big Bang Theory," "Mom," and the upcoming Netflix comedy "Disjointed." Through those shows he has helped advance the careers of an army of television writers and producers, providing them with opportunities much as Carsey and Werner did him.
When Lorre met Gemma Baker in 2010, for instance, she had been working for seven years as an office manager. She had come to Los Angeles to become an actress. She wrote essays and comedy sketches but never made enough headway with acting or writing to shake off her day job. She married, had a child, and began to think about giving up on entertainment.
"I was starting to Google 'places in America you can live with a family,'" Baker says. "I was starting to ask those hard, upsetting questions. Then I went to a party and, luckily I had no idea who I was talking to, but I met Chuck without knowing it."
Lorre offered to help Baker with her writing. One year later, she left her office-manager job joined the staff of "Two and a Half Men" and then went on to develop "Mom" with Lorre and Eddie Gorodetsky.
"The thing that was amazing about Chuck was that I didn't approach him. I didn't send him my writing," Baker says. "He just happened to notice something in talking to me that made him want to read my writing. And I think for someone who is so successful and busy to not only notice that, but then follow through on it, is really incredible."
Lorre rejects the idea that it's part of his job to find and nurture writers. "You just meet singular individuals like Gemma," he says. "I can list the people over the years who I've been lucky enough to work with, who I've found, or who I was lucky enough to stumble into a professional relationship with."
One of those people is "Big Bang" head writer Steve Molaro. Lorre says Molaro "will often come to me with an idea for an episode and I will honestly not understand it." But, he adds, "I can understand enthusiasm and passion. So my own reservations, I'll try to put them aside and support the enthusiasm that he has for something, and that's worked out great. He's taken that series to a whole new level on the page and is doing things that I never would have dreamed of doing."
It was from another of his own mentors, Bob Meyer, that Lorre learned his first lessons in how to run a show. Meyer had been Lorre's boss on his first staff gig, "My Two Dads," then again on "Roseanne." From Meyer, Lorre says he learned how to sublimate his own ego for the sake of the show.
"He taught me how to collaborate with other writers, which I did not know going in," Lorre says. "He did not prize his own words over anyone else's. His only goal was to make the material better."
With the success of "Grace Under Fire," Lorre went from being a professional writer to a professional boss. Like many TV writers who become showrunners, it took him a while to navigate that transition.
"There was a time when I could not effectively run one show," Lorre says. "I was overwhelmed and exhausted and stressed out writing and producing one show." Once he had multiple shows under his purview, he began to learn to let go and trust the people around him to carry more of the load.
With "Big Bang," "Mom," and "Disjointed" currently in production, Lorre remains a driving creative force on his shows. Baker describes with awe his ability "to watch a scene and tell you exactly what isn't working," then find a solution. She also praises his loyalty to people and the loyalty he inspires in others. Some writers have been working with him since "Dharma & Greg."
"As much as my job now is to generate and to help generate scripts, I'm also looking around to see where the enthusiasm is, and support enthusiasm, support people who are excited about a story, a particular approach," Lorre says. "People's careers tend to take care of themselves. If they have a passion and they're determined to write something that is very specific to their experience, then it will happen."
What Chuck Lorre's Watching
When it comes to what contemporary shows Lorre watches — besides his own — one comedy stands out: "I love 'Silicon Valley,' as far as the comedies are concerned," he says. "I think it's brilliant. Mike Judge is just a terrific writer and producer."
But when he is able to watch TV, he doesn't spend a lot of time in the genre where he makes his living: "I mostly watch dramas," he says. "I don't go home and watch comedies. I started digging into 'Luke Cage.' I'm up to date on 'Narcos' and 'Fargo' and 'Better Call Saul,' 'Game of Thrones,' 'House of Cards.' And the BBC stuff, like 'Sherlock.' There's just so many stunningly good dramatic series."
And Lorre still holds a candle for some recently departed dramas: "I miss 'The Good Wife,' which was an impeccable series."