'Hotel Transylvania 2' sets box office record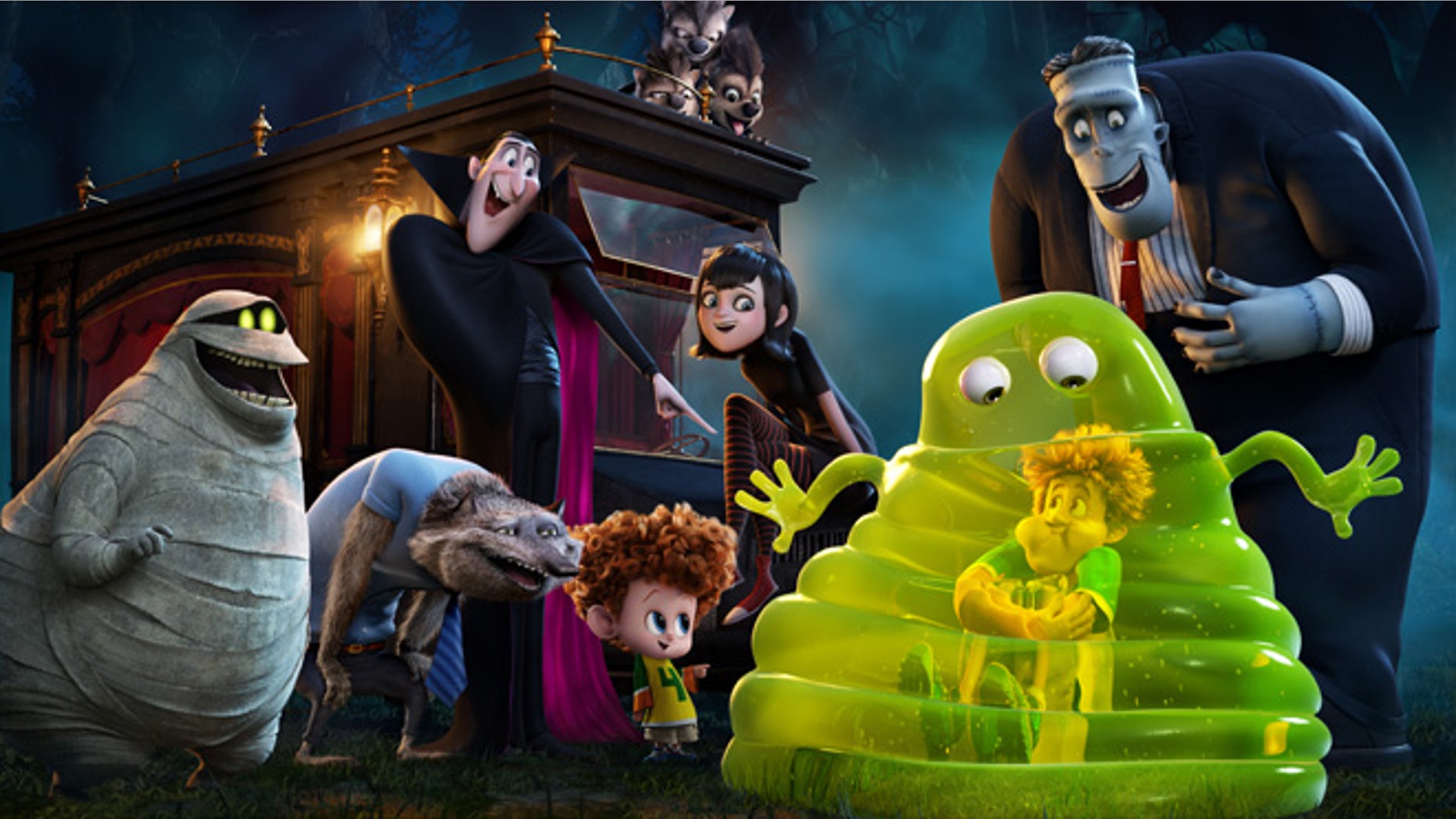 "Hotel Transylvania 2" easily topped the weekend box office, sinking its teeth into an impressive $47.5 million, and providing a big win for star Adam Sandler and Sony Pictures, the studio behind the animated franchise.
Both had endured rough patches at ticket booths. Sandler, once among the most consistently commercial leading men in Hollywood, has suffered a series of flops like "Blended," "That's My Boy," and "Jack and Jill" that have inspired questions about his bankability.  And Sony, which had its inner workings laid bare in last year's hack attack by North Korea, was subjected to a summer that saw films like "Aloha" and Sandler's video game "Pixels" rejected by audiences. It has been on the upswing in recent weeks, fielding modest hits like "War Room" and "The Perfect Guy," but this is the studio's biggest opening since "22 Jump Street" debuted to $57 million in June of 2014.
It also sets a new September record, passing the previous "Hotel Transylvania's" $42.5 million start in 2012. The $80 million production got off to a strong start overseas, outpacing the first film's results in parts of Latin America and Asia.
Click here to subscribe to FOX411's YouTube channel
Domestically, it was a competitive weekend at the multiplexes. In addition to "Hotel Transylvania 2," Universal expanded "Everest" from  Imax and premium format screens to 3,006 locations, where the high altitude disaster film picked up $13.1 million. That figure is something of a disappointment given the A CinemaScore the film earned in limited release and the solid $7.2 million it generated in its inaugural weekend.
With "Everest" appealing to men and "Hotel Transylvania 2" roping in families, Warner Bros. made a pitch to female ticket buyers with "The Intern." The Nancy Meyers workplace comedy brought in a solid $18.2 million for a second place finish. Filmed for $40 million, it stars Robert De Niro and Anne Hathaway. That opening puts it in line with previous Meyers' releases such as "Something's Gotta Give"  ($16.1 million debut) and "The Holiday" ($12.8 million start).
That left Eli Roth's "Green Inferno" as the weekend's only other wide release. The low budget horror film earned $3.5 million from 1,540 locations. The picture about a young woman who has a nasty encounter with Peruvian cannibals is part of a novel distribution experiment from Jason Blum. The horror  producer's company Blumhouse limited the number of locations where the picture screened and leaned heavily on digital marketing to keep costs low. The hope was to find a middle ground between straight to on-demand releases and wide, 3,000 screen debuts, but the model may need a little more tweaking. The company had hoped the film would debut to between $4 million and $5 million.
Last weekend's champ, "Maze Runner: The Scorch Trials," slid to third place in its sophomore weekend, notching $14 million, and bringing the Fox's film's domestic total to $51.7 million. Among holdovers, Johnny Depp's "Black Mass" fell less than 50% in its second weekend, adding $11.5 million to push its stateside haul to $42.6 million.
The onslaught of new and expanding releases bolstered overall ticket sales. Receipts were up nearly 30% from the year-ago period when "The Equalizer" and the first "Maze Runner" topped box office charts.