Hot 45: Katy Perry Knocks Miranda Kerr Out of Last Week's Top Hot Spot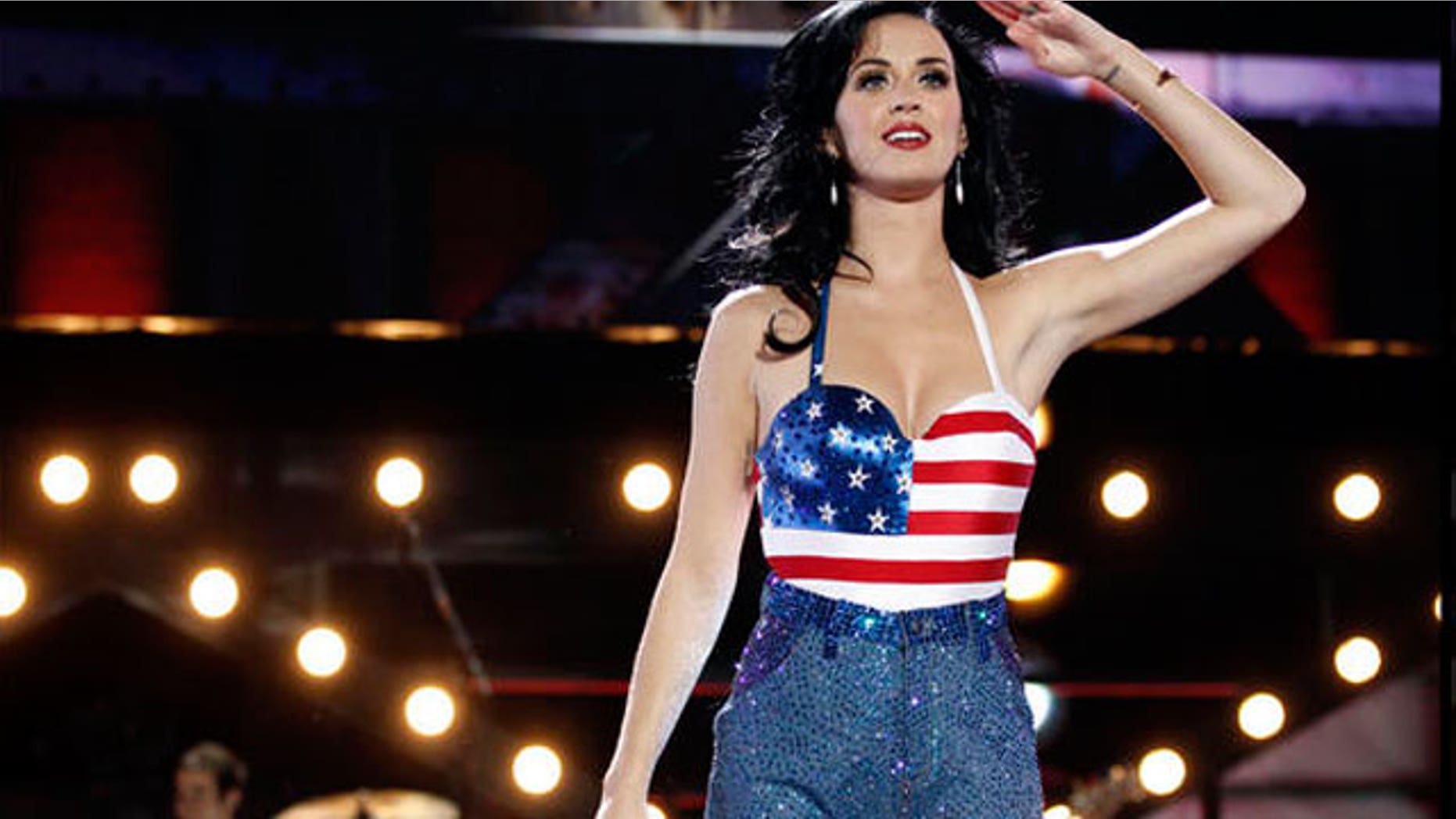 Which celebs were up and which were down on the Internet this week?
Keeping tabs on the always-entertaining world of entertainment news, GossipCenter.com tracks celebrity online popularity 24/7 with their Gossip Center Hot 45 List.
The Gossip Center Hot 45 List is calculated by looking at the popularity of the site's hottest stories, and determining which stars are on the rise, and who is crashing and burning. All of the articles, pictures and videos on the Gossip Center Network are scanned for activity, and the rankings are updated several times a day.
Over the past seven days,  Katy Perry snatched up the top of the Hot 45 list while  Eva Longoria earned herself a heftier share of attention amidst rumors of a new romance.
Let's see how this all played out.
As for 26-year-old  Miss Perry's ascent to the top, the "Firework" singer enjoyed a busy week in which fans were treated to the very first shots from her "How I Met Your Mother" guest appearance. In the comedy, Katy plays a character named Honey with the episode set to air February 7th on CBS. Katy also released the artwork for her new single "E.T." while she prepares for a performance at the upcoming Grammy Awards.
Continuing to be a fan favorite,  Ashley Tisdale took claim to the third spot as paparazzi snapped shots of the "High School Musical" alum rockin' a new darker 'do. Tizzie also made a guest appearance on Entertainment Tonight as a new-episode of her CW show "Hellcats" returned on Wednesday night.
Grabbing a bigger piece of the publics' eye was  Eva Longoria - as the recently divorced "Desperate Housewives" actress took over headlines upon being spotted spending time with rumored new beau, Eduardo Cruz (who happens to be actress Penelope Cruz's brother).
Meanwhile,  Justin Bieber was his usual oh-so-popular self while perched in sixth with the help of his always-interested loyal fan base.
As for the big drop,  Miranda Kerr gracefully eased her way out of the limelight as she focuses on her newfound motherly duties. The Victoria's Secret supermodel fell all the way to 98th after claiming the top spot with the release of the first picture of her and husband  Orlando Bloom's baby, Benjamin Bloom.
Those are this week's movers and shakers. Check back next Friday to see how your favorite celebrities fared. And click here for the complete Gossip Center Hot 45 List.