'Home' scores big at the box office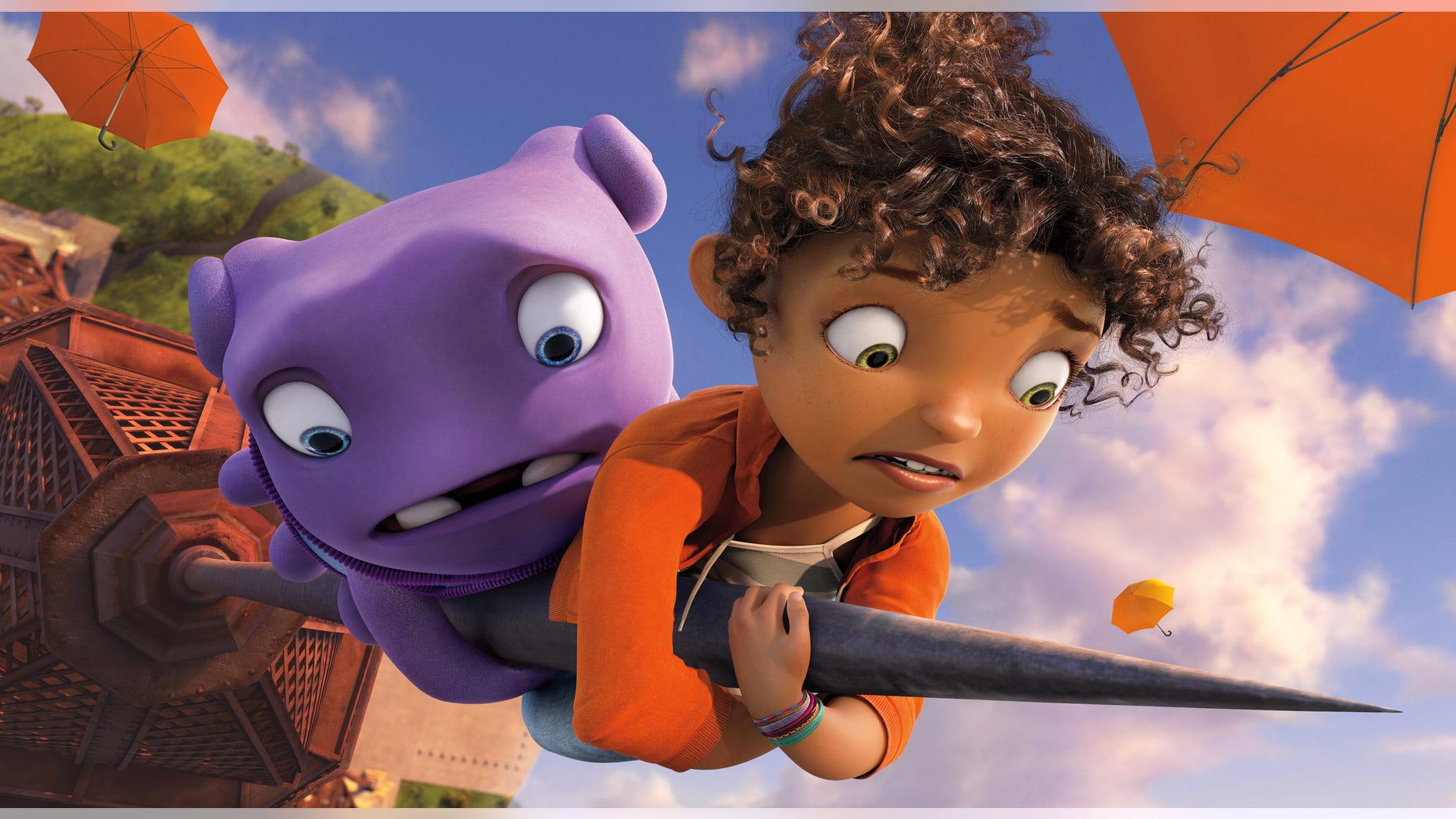 Jeffrey Katzenberg must be breathing a huge sigh of relief after the embattled DreamWorks Animation chief scored a much needed box office win with the release of "Home."
The family film was the weekend's top ticket seller, pulling in a sterling $54 million, easily eclipsing projections that had it bowing to between $30 million to $35 million. It's one of the studios best ever openings for an original movie and the biggest debut it has had since 2012's "Madagascar 3: Europe's Most Wanted" kicked off to $60.3 million in 2012.
The studio has suffered through a string of film flops such as "Turbo" and "Mr. Peabody and Sherman," as well as failed sales to Hasbro and SoftBank. "Home" is the only film it is releasing this year, so expectations were high and scrutiny was intense. "Home" cost $130 million to produce and launched in 3,708 locations. Fox distributed the picture.
The film's success could be reflected in DreamWorks Animation's stock price. Shares of the company closed Friday up 3% at $22.68 and continued to climb in after-hours trading on the strong box office results.
"Get Hard," the R-rated prison comedy with Will Ferrell and Kevin Hart, captured second place on the box office charts by appealing to a very different segment of the movie going population. The Warner Bros. release pulled in $34.6 million across 3,175 locations and cost an economical $40 million to produce. The opening weekend crowd was 54% male and 61% over the age of 25. It ranks as the number one opening for an R-rated film starring Ferrell or Hart.
"The chemistry between them was terrific," said Dan Fellman, Warner Bros. domestic distribution chief. "They're both popular and well liked. I hope we can do another one with them."
Radius-TWC scored with "It Follows," expanding from 32 to 1,218 locations, and picking up $4 million in the process. That was good enough for a fifth place finish. The well-reviewed horror film has earned $4.8 million since debuting on March 13.
Last weekend's champ, "Insurgent," fell 58% to make $22 million and nab third place on the charts. That brings the "Divergent" sequel's total to $86.4 million after two weeks. Disney has yet to release its numbers, but according to rival studios, "Cinderella" pulled in $17 million to grab fourth place.
"Kingsman: The Secret Service" continued to impress, earning $3 million for a sixth place finish and pushing its total to nearly $120 million.
Overall box office numbers have yet to be finalized, but it appears as though they will trump the prior-year period by approximately 7%, a particular impressive finish given that the "March Madness"/NCAA basketball tournament is enjoying strong TV ratings.
Next week brings the debut of "Furious 7," which is hurtling towards a record $100 million-plus opening.