Hollywood reacts to Donald Trump inauguration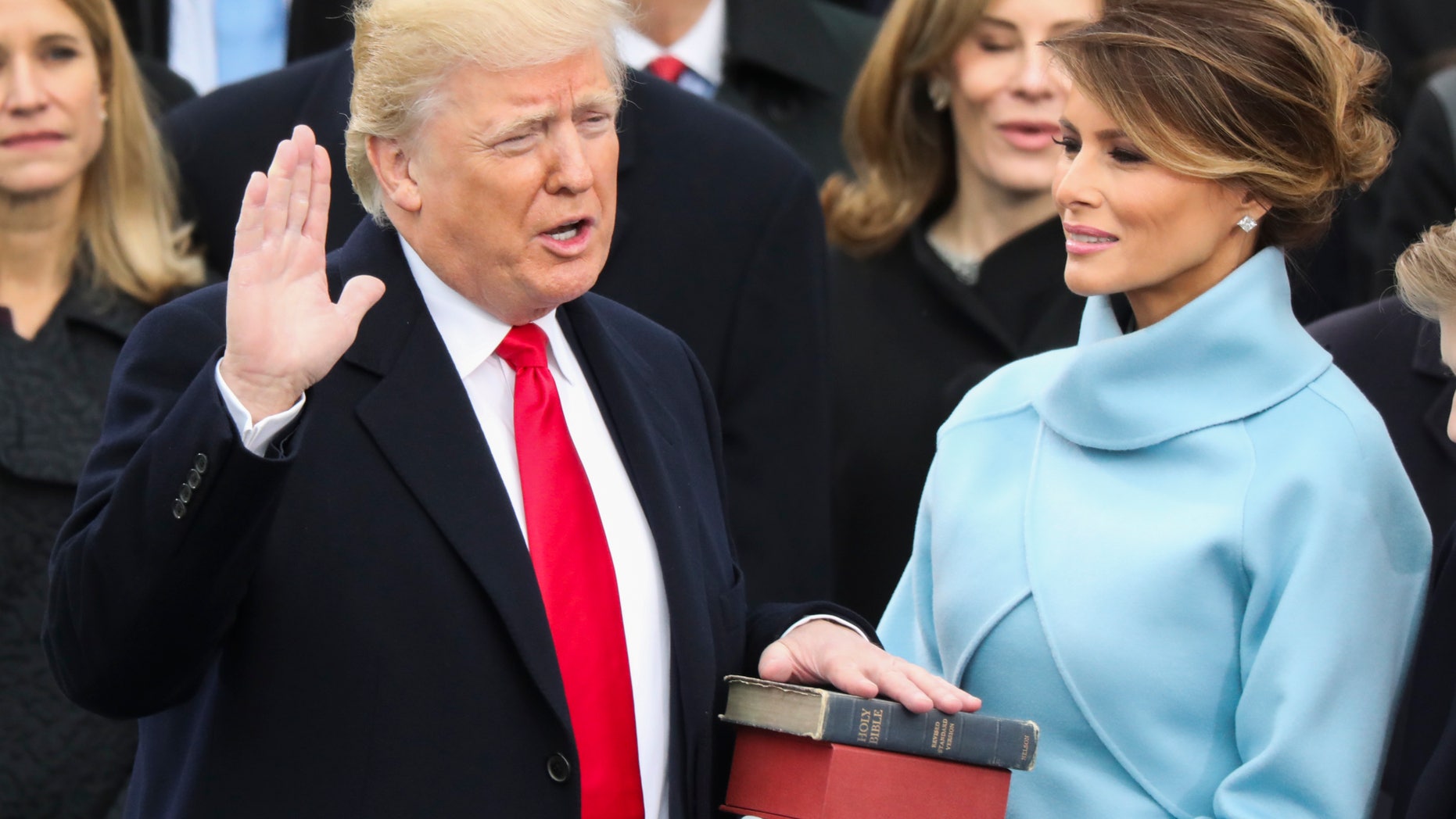 It's no secret the majority of Hollywood is not happy about President Donald Trump.
Rosie O'Donnell, Lena Dunham, Charlie Sheen, Madonna and a slew of other stars have been vocal about their disapproval of the President sharing their views on social media and hosting or attending anti-Trump protests.
However, there are some stars like Scott Baio, Jenna Jameson and Antonio Sabato, Jr. who have supported Trump throughout the election.
Here's a look at what the stars have to say about the inauguration -- good and bad.
Inauguration Day! Nice to be a part of a great American process. 🇺🇸🇺🇸🇺🇸 pic.twitter.com/H7LFKtuZ2N

— John Rich (@johnrich) January 20, 2017
We are ready. Proud to be an American! #Trump #Inauguration pic.twitter.com/oD4DIPrriA

— Scott Baio (@ScottBaio) January 20, 2017
Stop telling me to "get over it". Get UNDER it. He works for US. The democratic process is constant. Stay informed, stay engaged, speak up.

— olivia wilde (@oliviawilde) January 20, 2017
Welcome to the age of plunder, bluster, and empty rhetoric. In other words, to the Age of Dumb. If you voted for him, you're responsible.

— Stephen King (@StephenKing) January 20, 2017
🙏🙏🙏🇺🇸🇺🇸🇺🇸❤️❤️❤️

— Teresa Giudice (@Teresa_Giudice) January 20, 2017
"Observe good faith and justice toward all nations. Cultivate peace and harmony with all." George Washington #QuoteOfTheDay

— Jill Zarin (@Jillzarin) January 20, 2017
When #WeThePeople stop listening to rhetoric, and start listening to each other-

Stop fighting, and start communicating-

We begin to heal.

— Donnie Wahlberg (@DonnieWahlberg) January 20, 2017
The last 2 inaugurations were very crowded. This one is so... roomy

— John Legend (@johnlegend) January 20, 2017
nope

— christine teigen (@chrissyteigen) January 20, 2017
Here we go with the changing of the guard.... praying for a successful few years of moving our nation forward! 🇺🇸🙏🏻

— Melissa Joan Hart (@MelissaJoanHart) January 20, 2017
As Trump waits to walk down the steps, I pray the enormity of the job and what he is about to do has sunk in. #InaugurationDay

— Maria Shriver (@mariashriver) January 20, 2017
Everyone needs to register to vote for the midterms and their primaries. That is how this ends. @RockTheVote

— Judd Apatow (@JuddApatow) January 20, 2017
Not sad. A megalomaniac. A bottomless pit. He thought having money would make him happy. No. Women. No. This is his last try. https://t.co/958b9PPRXB

— Judd Apatow (@JuddApatow) January 20, 2017
AMERICA always gets to me...🇺🇸🇺🇸🇺🇸..

— Kirstie Alley (@kirstiealley) January 20, 2017
'Power to the People'.
Wow.
President Trump taking down the Washington elites big time. pic.twitter.com/5y3PIg9ama

— Piers Morgan (@piersmorgan) January 20, 2017
I gave a better speech about nighttime teeth brushing to my toddler last night. Should've recorded it.

— Jason Biggs (@JasonBiggs) January 20, 2017
President Obama, thank you for your service. President Trump, congratulations and good luck.

— Arnold (@Schwarzenegger) January 20, 2017