Hillary Clinton to guest on 'Late Show with Stephen Colbert'
Hillary Clinton is adding a big stop to her upcoming media tour. The former Secretary of State and Democratic presidential candidate has been confirmed for an appearance on Stephen Colbert's late-night show.
"The Late Show" announced the news on Thursday that Clinton will appear as a guest on the show during its September 19 broadcast. This will mark the first time she's been a guest on "The Late Show" since October of 2015 and first late night appearance in general since losing the 2016 presidential election.
Despite what "The Late Show" tweeted about the Sept. 19 broadcast being her return to TV, The Hollywood Reporter notes that she's also scheduled to appear on CBS' "Sunday Morning with Jane Pauley" and "The View" on September 13. However, those shows are daytime broadcasts.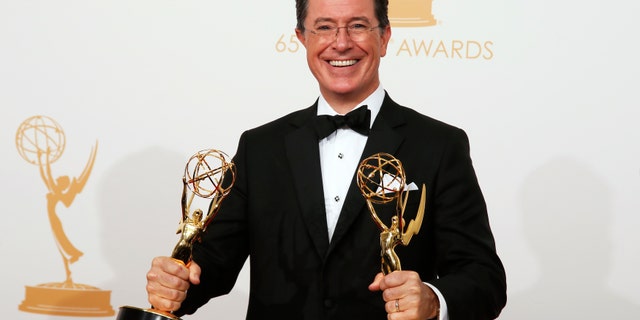 The media tour is an effort for Clinton to promote her new memoir "What Happened" that's already caused a bit of controversy with mentions of Bernie Sanders, James Comey and much more. The book seeks to explain what happened in the 2016 election from Clinton's point of view, as well as offer insight into the current administration under Donald Trump.
If it seems like Clinton is favoring shows on the CBS network, that's likely because, as Deadline reports, a division of the network is publishing "What Happened," which is due to hit book store shelves on September 12.