Harry Styles and Kimberly Stewart: It's all a publicity stunt, source says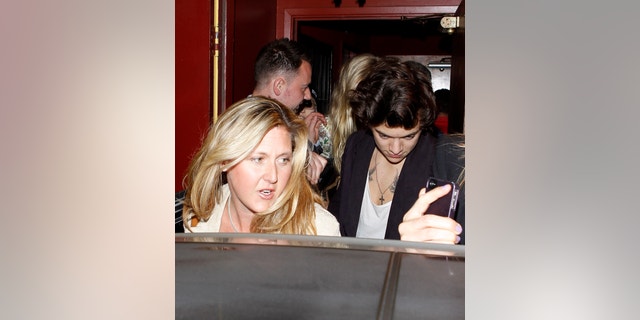 Harry Styles, 19, has made it no secret that he has a penchant for going after older women. He has been romantically linked to U.K. television host Caroline Flack and DJ Lucy Horobin, both in their thirties, and Taylor Swift, 23. But we're told his latest "romance" with Kimberly Stewart, who has a young daughter, is nothing but a love affair with publicity.

"Kimberly and Harry are just friends," an insider very closely connected to the situation told FOX411's Pop Tarts column. "Rod (Stewart) really likes Harry, so it's good PR for him."

The One Direction teen heartthrob and the 33-year-old daughter of rock star Rod and model/actress Alana Stewart, were snapped hopping into a car together in Los Angeles on Thursday night amid a whirlwind of new relationship rumors.

The two reportedly joined Rod and his wife Penny for dinner at the famed Dan Tana's, where younger Stewart and Styles were said to be flirting through their meal.

But broken-hearted teens and tweens, chill.

"There's nothing going on," added the source. "It's just PR fun."

A rep for Styles did not respond to a request for comment.