'Happy Valley': Jerry Sandusky's son speaks out against family in new documentary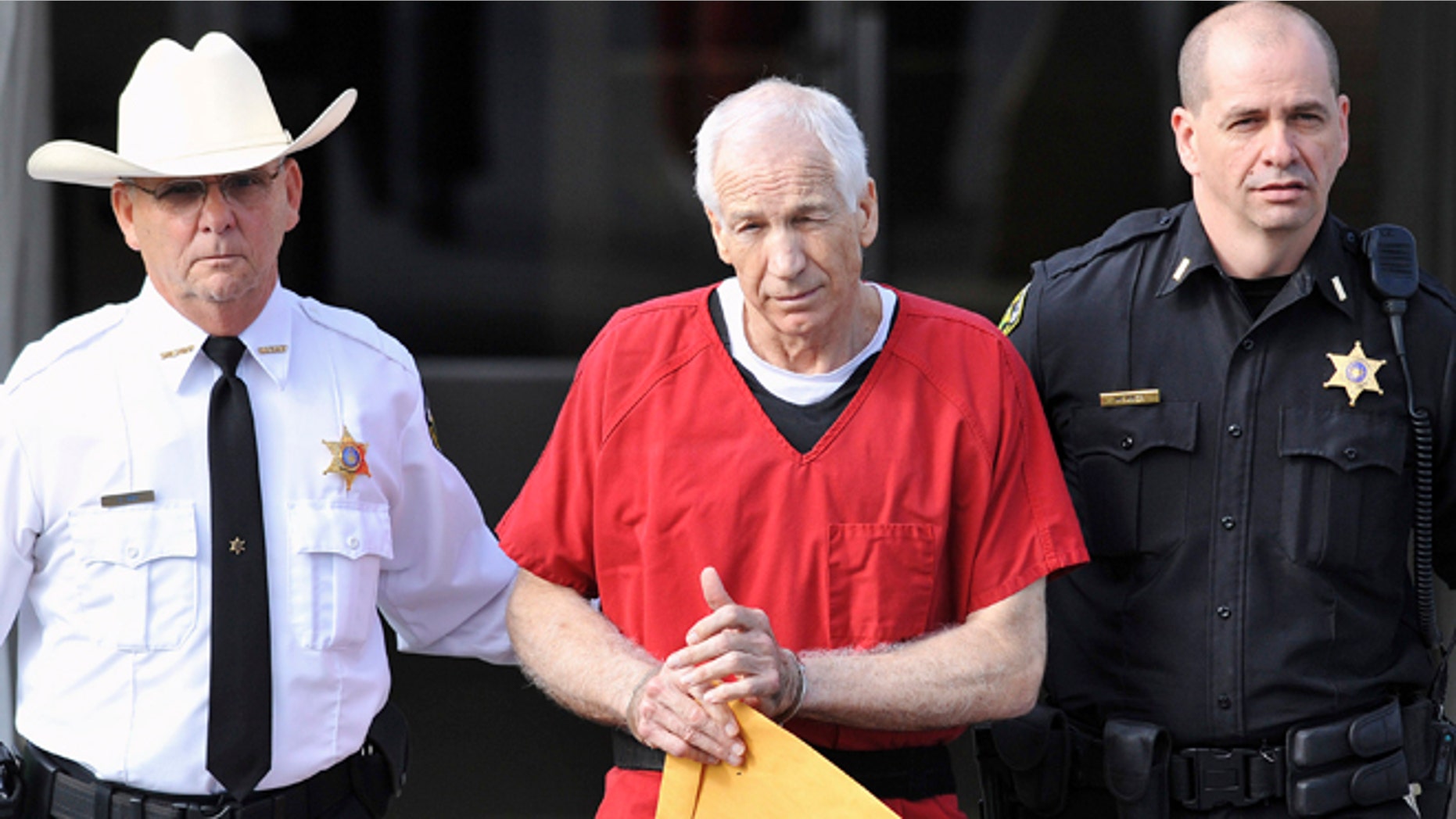 PARK CITY, Utah – Jerry Sandusky's adopted son Matt appears in the new documentary "Happy Valley" about the scandal that landed his father in jail for 30-60 years on 45 counts of child sexual abuse, and took down Penn State University coaching legend Joe Paterno.
"They could do what they wanted, they could do no wrong," Matt, a victim of his father's abuse, said in the film of his dad and Paterno. "Jerry was like royalty. Like a savior. To be seen with Jerry Sandusky was a cool thing... The Sandusky name was a golden ticket in this town."
Matt, who attended the film's premiere in Park City, Utah on Sunday, received a standing ovation at its opening. He reveals in the Amir Bar-Lev documentary that after coming forth to authorities that he too was a victim, he got zero support from his adopted mother Dottie and his siblings.
Bar-Lev filmed his documentary in the year following Sandusky's arrest. It paints the picture of a town -- State College, known affectionately as Happy Valley -- and school in crisis. It offers something of a sympathetic portrayal of Paterno, who was fired after documents revealed he had been made aware of his assistant coach's actions and died of cancer complications soon after.
Joe Paterno's son Scott, also interviewed in the film, says when the news of the scandal first broke, his father was convinced that it would all "blow over," he had done "the right thing," and that the focus would be on Jerry. "Happy Valley" goes on to feature extensive interviews with Coach Paterno's widow Sue, who says the media should have focused on the perpetrator: Sandusky.
Although Paterno said in early days of the scandal that he wished "he'd done more," "Happy Valley" argues that Penn State vice president Gary Schultz and athletic director Tim Curley, who are both set to stand trial this spring, "had much more knowledge than they declared."
Various interviewees condemn the way Penn State has since attempted to "re-write history" by removing Paterno's statue and name from championship trophies, acting like "after all these years (he) never happened."
The film posits that much of the Happy Valley community was aware that Sandusky was a danger to children before anything was said or done.
"We're all smeared," a local historian laments. "When you wear your Penn State shirt now, they all look at you."
Follow @holliesmckay on Twitter.