'Guardians Of The Galaxy' End Credits Sequence Leaked Online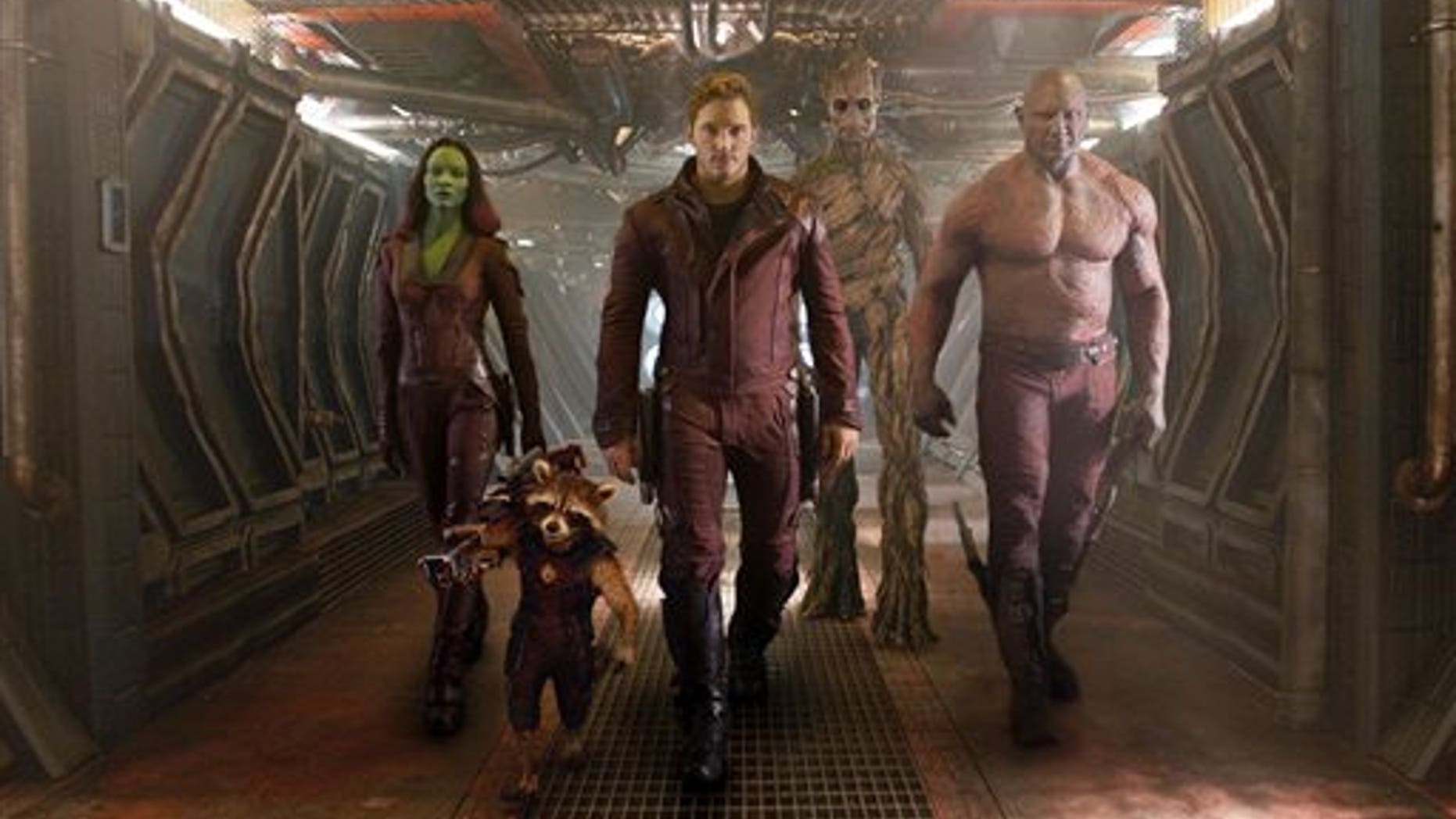 One of the traditional pleasures of a Marvel Comics film is the much-awaited end-credit sequence, which usually contain allusions to plot lines from future movie releases.
James Gunn's "Guardians of the Galaxy," which is opening nationwide on Friday, has at least one, the director confirmed via Twitter.
The footage was leaked earlier this week – a bit of a shocker because the end credits have been left off the version used at early screenings of the movie.
Even so, somebody with a cell phone or a camera at a screening recorded the end-credit sequence and posted it on the video sharing site, VK.
If you don't want to have any spoilers about Marvel's "Guardians of the Galaxy" before heading to the theaters, then stop reading right now.
The sequence opens on the principal villain in the movie, Benicio del Toro's character, The Collector, sitting in the same room he was in at the end of "Thor: The Dark World."
He looks roughed up and dejected. A dog in a spacesuit, Cosmo from the Marvel pantheon, licks the Collector's face as comfort. Del Toro's character can be seen drinking from a bright green cup, but he says nothing.
According to multiple descriptions of the scene, a voice off-screen asks, "What do you let him like you like that for?" The camera pans over and reveals that the speaker is Howard the Duck.
The clip ends with the title card, "Howard the Duck created by Steve Gerber and Val Mayerik."
Throughout the run up to "Guardians of the Galaxy," director Gunn was hyper protective about what was revealed about future movies, although both Cosmo and Howard the Duck were mentioned online and rumored to be in the movie franchise's immediate plans.
Some fans are speculating that Marvel deliberately leaked the footage, either to mislead audiences or to generate even greater publicity for the film.
The footage has been removed from VK.
Follow us on twitter.com/foxnewslatino
Like us at facebook.com/foxnewslatino