'Grace of Monaco' called a great comedy, which is bad, because it's a drama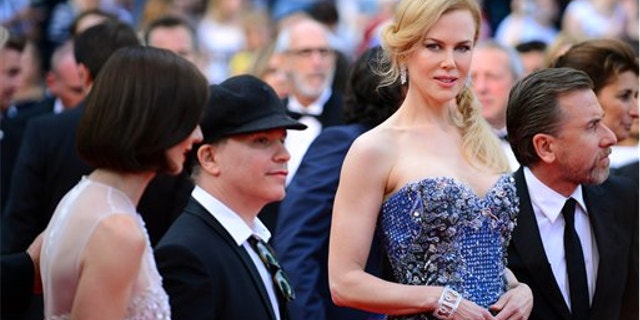 CANNES, France – Last year, 'The Great Gatsby' opened the Cannes Film Festival with a thud. This year, the festival opened with another big star drama, 'Grace of Monaco,' but many in the press screening were treating the biopic more like a comedy.
Many audible laughs were heard in the Wednesday screening ahead of its Cannes debut, and some reviewers subsequently ripped the Nicole Kidman starring flick.
Empire writer Damon Wise called it "the first camp classic ever to open the festival."
Hollywood Reporter reviewer Stehpen Dalton said director Oliver Dahan "misses almost every target and squanders almost every opportunity."
The Rotten Tomatoes' reviewer rating has it at a measly 6 percent.
The Cannes reviews should give ammunition to producer Harvey Weinstein, who has been reported to have told Dahan he wants a different ending.
The Rainier family has also not been pleased with the film, expressing their distaste at how their family was portrayed, although nobody had yet seen the film.
Kidman said she understood the royal family's fears but said they were misplaced.
"I feel sad because the film has no malice towards the family," she said at a press conference Wednesday. "Particularly Grace and Rainier."