Gloria Allred booed for yelling 'Bill Cosby Guilty!' at Daytime Emmy Awards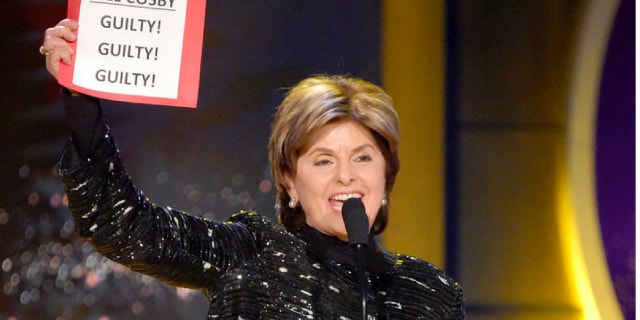 Attorney Gloria Allred was booed at the Daytime Emmy Awards Sunday night after she came on stage shouting "Bill Cosby. Guilty! Guilty! Guilty!" before announcing the winner.
Allred, who represents 33 of the more than 60 women who have accused Cosby of drugging, sexually assaulting them or both, also held up a sign with the same words on the red carpet and stage.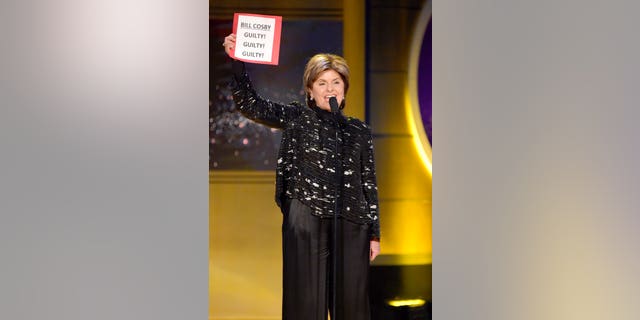 Her outburst while presenting the award for Best Legal/Courtroom program elicited some cheers, but mostly boos from the audience. Allred reportedly appeared not phased by the mixed reaction.
Daytime Emmy host Mario Lopez had said the ceremony would be free of politics. Several award shows, including the Golden Globes and Oscars, turned political this year with tributes to the #MeToo movement, "Time's Up" initiative and call for gun control.
BILL COSBY FOUND GUILTY OF SEXUAL ASSAULT: A LOOK AT THE CASE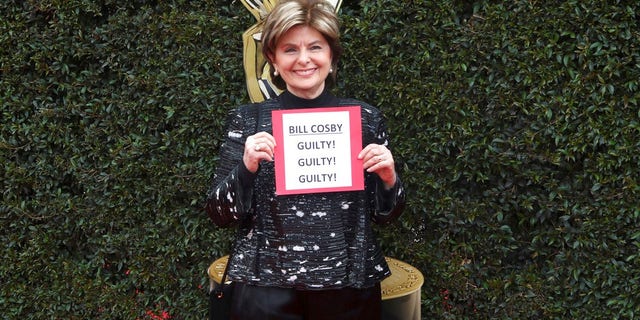 Allred's chants come just days after Cosby, 80, was found guilty on three counts of felony aggravated indecent assault.
Cosby was emotionless in court when his fate was announced during the retrial, but when the district attorney requested that his bail be revoked, he reportedly launched into an expletive-laced rant. Ultimately, a judge declined to revoke his bail.
Allred said after the verdict was announced that she was "very surprised and shocked."
"Because first of all, the first criminal trial, the jury deadlocked. Secondly, it's a very high burden of proof. Guilt beyond a reasonable doubt," she told "CBS This Morning" on Friday.
She continued, "And in the case of a celebrity who's on trial, such as Mr. Cosby, sometimes jurors feel they need even more proof than beyond a reasonable doubt. Sometimes they feel they need it right up here, to a virtual certainty, which is not the law."
Fox News' Kaitlyn Schallhorn contributed to this report.