Gisele celebrates being back home for 2016 Olympics with cartwheels on the beach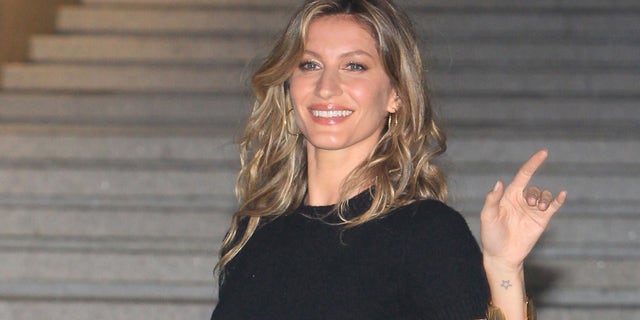 NEWYou can now listen to Fox News articles!
Maybe it was the thrill of strutting down one of the world's longest runways.
Maybe it was being one of the headlining attractions in the spectacular opening ceremonies of the 2016 Olympics, and if that's not enough, having it all happen in your beloved homeland.
Or maybe it's just having so many things be wonderful all at once – the Olympics in Rio, a superb modeling career, a handsome athletic star husband, a salary in the tens of millions, two healthy and adorable children – that just makes you do cartwheels and more cartwheels.
Gisele Bundchen, who strutted to the "The Girl from Ipanema" at the 2016 Olympics opening ceremony on Saturday, later was caught on video prancing and doing cartwheels on a Rio beach.
Bundchen was reportedly with her sister and wearing shorts and a gray sweatshirt.
The Brazilian beauty, who is 36, evidently loves doing cartwheels on the beach.
Only a few weeks ago, she posted an Instagram photo of herself doing a cartwheel in a very tiny black bikini on a beach in an undisclosed location.
Maybe it's all part of staying in incredible shape – exercising on sand, experts say, results in a more vigorous workout.
During her stay in Brazil, Bundchen reflected her joy on social media.
"Bom dia Brasil!!!" she said in Instagram posts showing her on a Rio beach.
She wrote "riocidade maravilhosa," which translates to "Rio wonderful city," and "éhojeodia," which means "today is the day."
"I am so happy to be part of the opening ceremony in my homeland and to celebrate these bright stars from around the globe."
Like us on Facebook
Follow us on Twitter & Instagram