Gisele Bündchen strips naked to celebrate Vogue Paris' 95th anniversary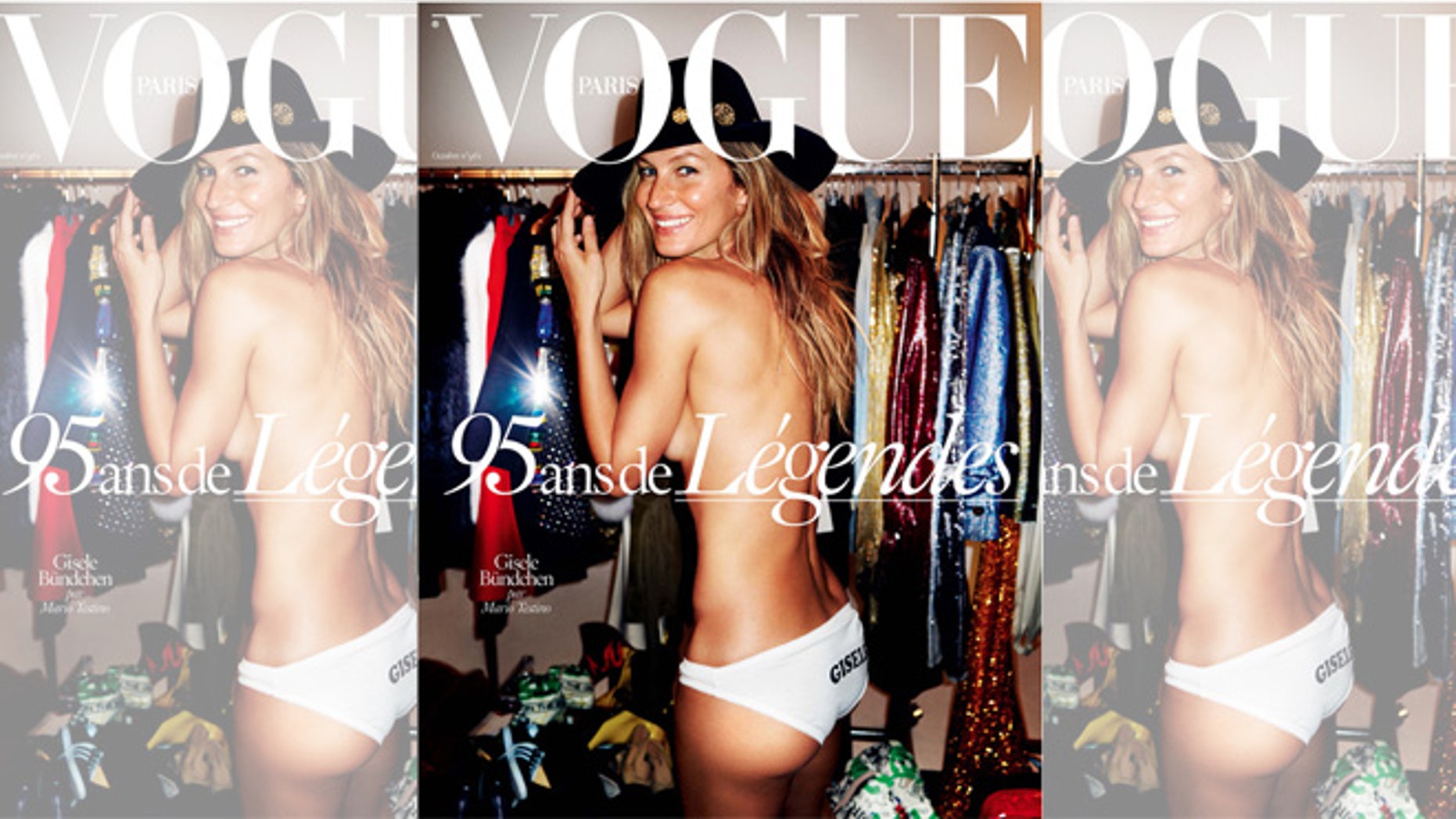 Gisele Bündchen took it all off to celebrate Vogue Paris' 95th anniversary issue.
The Brazilian beauty, photographed by the highly acclaimed Mario Testino, is also seen slipping off a Moshino dress, teasing a peak of her backside and sporting nothing but one knee-high boot or underwear that read "Gisele" on the magazine's cover.
The 35-year-old shared a sneak peak of her photo shoot on Instagram last week, including the magazine's cover.
Bündchen is only one of four models who are gracing the cover of four limited edition collector's editions for the magazine's celebration. Supermodel Kate Moss and Christy Turlington along with the fashion world's newest "it" girl, Kendall Jenner, have joined the Brazilian model.
Emblematic covers similar to these will most likely be included in Bündchen's limited edition coffee table book celebrating her more than 20 years in the fashion world. The 536-page hardcover book will feature more than 300 photographs illustrating her expansive career.
It will cost a whopping $700, but Bündchen's superstar quarterback husband Tom Brady believes the cost is a steal.
"I think that's a bargain for what you're getting out of that book. I'd say it would be worth a lot more than that, believe me," he said on WEEI's Dennis and Callahan Show earlier this week.