Gervais says he's done hosting Golden Globes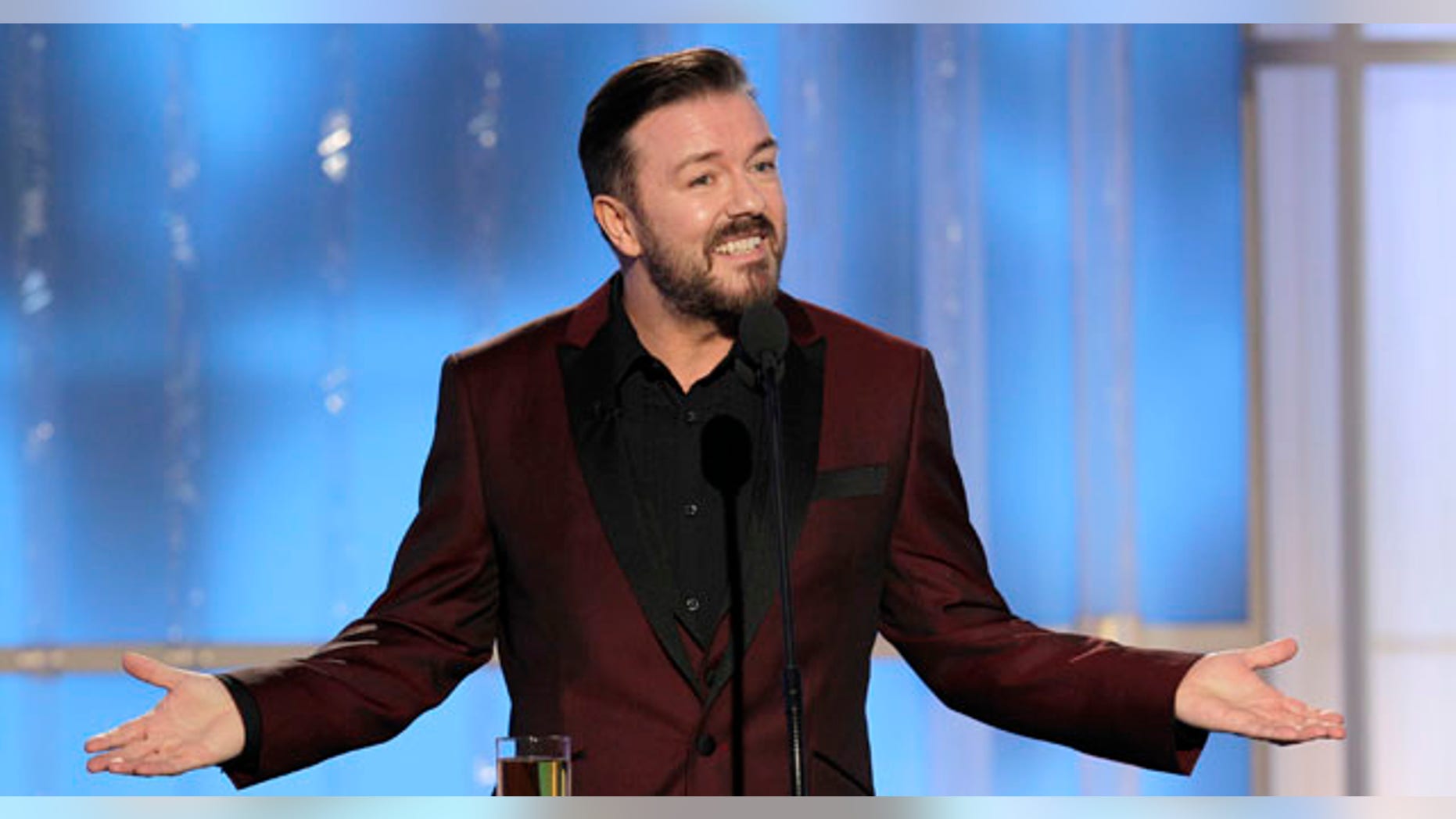 Ricky Gervais, who has hosted the Golden Globes three times, has ruled out the possibility of returning for a fourth.
He took to his blog to make the announcement saying, "I've told my agent to never let me be persuaded to do it again though. It's like a parachute jump. You can only really enjoy it in retrospect when you realise you didn't die and it was quite an amazing thing to do."
The British actor noted that the show went better than it did a year ago saying, "I think they finally worked out that my gags only seemed rude and nasty but were actually not too scary at all."
Gervais received negative feedback for mocking A-list stars in his monologue a year ago.  This time around, he gave a tamer performance but still made room to poke fun at some calling Colin Firth 'evil' and Natalie Portman 'foolish.'