George Clooney and Stacy Keibler reportedly split up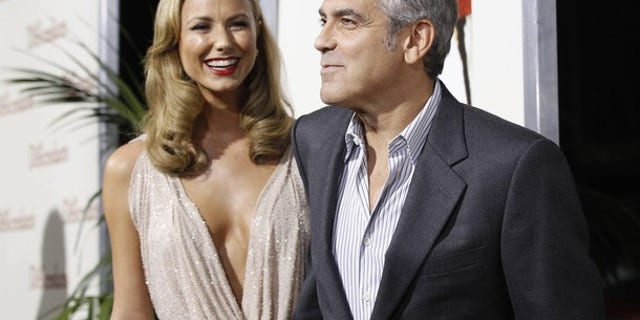 George Clooney is single again, according to People magazine.
The 52-year-old actor has split from 33-year-old Stacy Keibler, a source close to the couple told the magazine.
"Stacy called it quits. She wants to have children and a family someday. She knows where George stands on that," the source said. "They talked and they quietly stopped being a couple several weeks ago."
The source said that the pair is still on good terms, adding that they "talk every day."
A second source added that the duo had been spending a lot of time apart in recent months, which contributed to the breakup.
"They haven't seen each other in a while and they've both been working so much, so in recent months, they've started growing apart."
Keibler and Clooney began dating two years ago.
A rep for Clooney declined to comment on reports that the couple had broken up.
Click here for more from People.com.