Garth Brooks show crashes ticket system in Fargo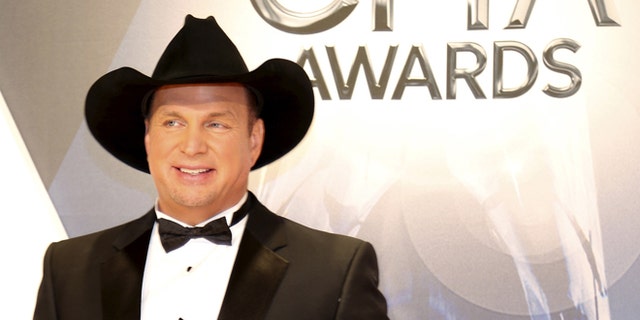 Garth Brooks fans in Fargo, N.D. crashed the ticket system on Friday morning (March 18), when his upcoming concerts scheduled for May went on sale.
Brooks and his wife, Trisha Yearwood, are set to perform at the FargoDome on May 6-7 as part of their ongoing world tour. The shows mark Brooks' first appearances in the area in 17 years, and when tickets went on sale Friday, the demand proved to be too high for the platform to handle, overloading the system to the point where ticket sales had to be suspended.
Click here to subscribe to FOX411's YouTube channel
"This has been quite an emotional morning for people trying to get tickets and for people trying to sell tickets," Brooks says in a press release. "This show will be on Mother's Day Weekend, I think that adds a huge amount of emotion to the mix. I would like to thank the people that showed up today to buy tickets. You have all of my love and gratitude and please accept my apologies for the frustration. I would also like to thank the people that tried to sell tickets today, you have all of my love and gratitude and I sympathize with your frustration.".
The tour has been a massive success, selling out multiple nights in many markets, including Louisville, Ottawa and Las Vegas. Pollstar crowned Brooks the top touring country artist for the first half of 2015, and he also topped Forbes year-end list of the highest-earning stars in country music, with total earnings of $90 million.