'Game of Thrones' star Natalie Dormer teases she knows how Season 8 ends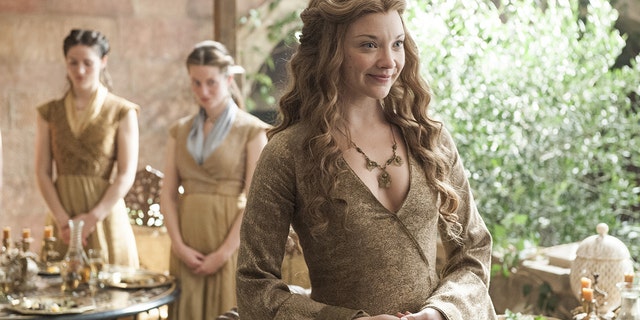 For fans, the final season of "Game of Thrones" is the most anticipated upcoming TV event. However, for the cast, it's a thing of the past as they've all wrapped up filming and, in the case of Natalie Dormer, know how it ends.
Dormer, who played Margaery Tyrell on the show for five seasons before her character's story came to a fiery end, recently revealed that she has been let in on the secret of how the series ends in Season 8, despite having not been a cast member for two years.
I'm excited to see the next season. I'm on the edge of my seat like everybody else," she told The Hollywood Reporter while promoting her upcoming movie "In the Darkness."
However, despite claiming to know how the series will come to its final conclusion in 2019, she gave a cryptic response explaining that she was not privy to the connective tissue of how the story gets from the end of Season 7 to the finale.
"I know A to B. I know what B is, but I don't know how they get B. But I do know B," she said.
Dormer isn't the first celebrity to tease the series finale of the hit HBO fantasy series. As previously reported, Daenerys Targaryen actress Emilia Clarke revealed that she's been keeping a journal of her experience throughout the last Season and will give fans a peek behind the curtain when there's no longer fear of spoilers. She would only share that the finale "f---ed me up."
Sansa Stark actress Sophie Turner previously promised a "bloodier" finale with "more death," which any "Game of Thrones" fan will note is a tall order for a show that's never been precious about killing off some of its key characters in the most brutal way possible.
"Thrones" returns at some point in 2019.