'Game of Thrones' author George R.R. Martin to executive produce a new show for HBO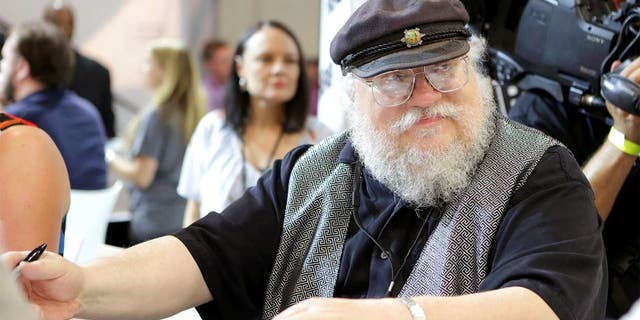 "Game of Thrones" may be winding down its run, but that doesn't mean that the mastermind behind it has any plans of slowing down in the TV game. It's been announced that George R.R. Martin will executive produce another fantasy series for HBO.
According to Variety, Martin has signed on to an adaptation of the 2010 novel "Who Fears Death" by author Nnedi Okorafor. The news was confirmed in a tweet from Okorafor on Monday.
'GAME OF THRONES' RELEASES NEW CHILLING TRAILER
Martin is an exciting get for any upcoming show thanks to the popularity of "Game of Thrones," which is based on his popular "A Song of Ice and Fire" book series. However, unlike "Thrones," the source material for the "Who Fears Death" adaptation will not be his own.
The story focuses on a post-apocalyptic Africa and a character named Onyesonwu, who learns she's the target of a very powerful group after she develops magical powers. The book was awarded the World Fantasy Award for best novel in 2011. Okorafor can also boast winning some of the most highly coveted awards in science fiction, including a Hugo award and a Nebula award for best novella for some of her other books.
'GAME OF THRONES'' LENA HEADEY SAYS SHE MISSED OUT ON ROLES FOR 'NOT FLIRTING'
The news comes after Deadline reported in June that Martin's novella "Nightflyers" had been picked up by Syfy for a pilot order. Between that, the numerous "Game of Thrones" spinoffs and now "Who Fears Death," it seems the 68-year-old author's plate is going to continue to be full even after "Game of Thrones" reaches its end after Season 8.
"Game of Thrones" penultimate season premieres July 16 on HBO.