Gabriel Iglesias: 'A Haunted House 2' Is Over-The-Top Comedy Horror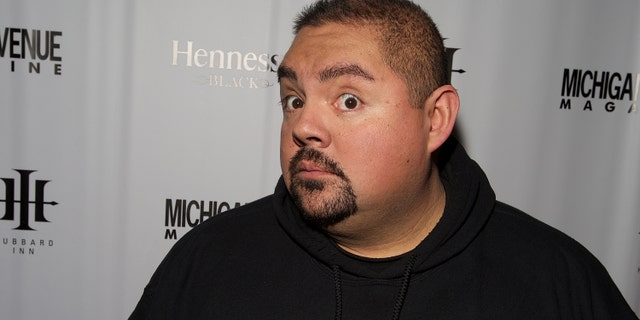 NEWYou can now listen to Fox News articles!
It's been less than a year and funnyman Marlon Wayans is already bringing back his unique horror-comedy to the big screen with the sequel to "A Haunted House."
Hitting theaters Friday, "A Haunted House 2" revisits Wayans' leading man Malcolm, who is now living with a new girlfriend (Jaimie Pressly) in their dream house not long after performing an exorcism on his demonic ex.
It looks like everything is falling into place for Malcolm until spirits from another world start having some fun. Helping him battle the bizarre paranormal events is Malcolm's Mexican-American neighbor Miguel, played by the hilarious Gabriel Iglesias.
"(Malcolm) looks to Miguel to help him out," Iglesias told Fox News Latino. "I am like the last resort — I bring the chicken over to the house. I am there to back him up."
You read that right — chicken. Iglesias said there were four chickens for the movie, including one who would just start chasing them on cue.
"I wanted to do a movie that is silly and over the top," the California-native said. "The last movie I did was 'Magic Mike,' where I had to keep (to the script). This one I had the freedom to do more."
The 37-year-old's character is introduced in the most stereotypical way possible for a Latino actor: wearing a straw hat outside while mowing the front lawn. Normally, this would be something that would rub Iglesias the wrong way, but not for this movie.
"I was not playing it straight (and) that was cool for me," said Iglesias, adding that it was crude, funny comedy. "It's over-the-top, nobody is safe."
As for horror films, Iglesias said as a viewer he would probably not be able to survive "Friday the 13th," but could probably live through "Chucky."
"I think I would just sit on him until help arrived," he said with a laugh. "He is small."
"A Haunted House 2" also stars Cedric the Entertainer, Affion Crocket, Ashley Rickards, Dave Sharidan and Essence Atkins. It hits theaters on Friday.
Follow us on twitter.com/foxnewslatino
Like us at facebook.com/foxnewslatino