'Full Metal Jousting' brings 12th century sport to the 21st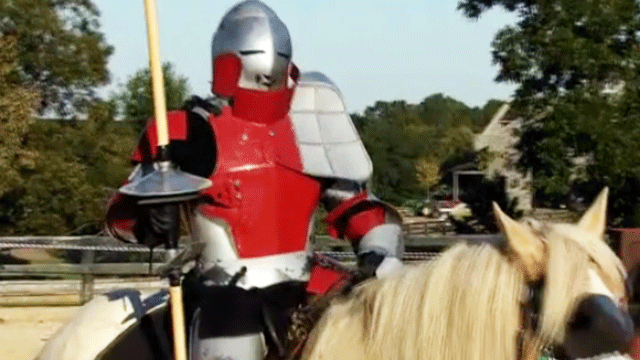 Jousting may seem so 12th century, but the History Channel is giving the medieval competition a very modern face-lift for its new series, "Full Metal Jousting."
The show, premiering on Sunday, Feb. 12 at 10/9c on History Channel, replaces traditional armor with suits of steel and instead of honor, the 13 jousters are competing for money.
Each episode will capture a full-metal joust, where two men charge at each other at 30 miles an hour hoping to take their opponent down.
In the end, only one will be left standing to claim the cash prize — and the sweet taste of victory.
Catch up on today's latest news
In this first exclusive clip from the series, the jousters practice for the real fight by getting hit by not one, not two, but three aluminum baseball bats. Ouch!:
In this second exclusive clip, one of the jousters suffers a "devastating hit" ... and then gets back up to try again:
View original Exclusive First Look: History Channel's Full Metal Jousting Serves Up a "Devastating Hit" at TVGuide.com