From Jon Stewart to 'NCIS' star Mark Harmon: How much do the biggest TV stars earn?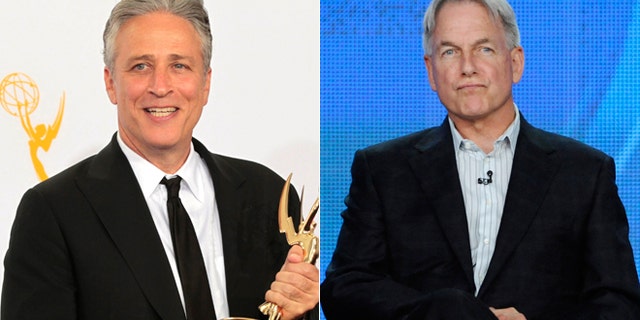 There is a new king of late night, according to TV Guide Magazine's annual survey of star salaries. And he's a very rich king.
"The Daily Show" host Jon Stewart is now earning between $25-30 million a year, according to several sources (his network, Comedy Central, did not comment). That puts Stewart ahead of the past perennial late night salary leaders Jay Leno and David Letterman. Leno took a significant pay cut last year, as NBC wanted to reduce costs at "Tonight." He now earns around $20 million a year after being up near $30 million. Letterman is also said to be in the $20 million range as the license fee CBS pays to his production company, Worldwide Pants, for "Late Show" has been reduced in recent years.
Stewart's ratings have made him worthy of his status as highest paid late night host. His show is regularly the top rated late-night program among viewers aged 18 to 49, the demographic advertisers covet the most, and is especially strong in the younger half of that age group.
It's the biggest shift in this year's survey, based on conversations with agents, managers, and studio heads and network executives. Ashton Kutcher remains the top paid actor in prime time with $750,000 an episode for his role on "Two and a Half Men." "NCIS" star Mark Harmon is still the salary champ in drama, with $525,000 an episode plus a piece of the show's profits.
But there could be some new titleholders on the horizon, sources tell TV Guide Magazine. The three leads of "The Big Bang Theory"— Johnny Galecki, Jim Parsons and Kaley Cuoco — are expected to seek new deals that pay them up to $1 million an episode of the top rated sitcom. Each member of the trio currently earns around $325,000 an episode in the contracts that expire after the upcoming season.
Judy Sheindlin is biggest earning performer in any genre, taking in $47 million a year for the top rated syndicated daytime show "Judge Judy." Simon Cowell's ownership of "The X Factor," a music competition franchise that airs around the world, makes him a mogul with earnings of around $95 million.
A full list of salaries for more than 150 stars appears in this week's of TV Guide Magazine, on newsstands Thursday, August 22!
DRAMA (per episode)
Mark Harmon (NCIS): $525,000 + points
Claire Danes (Homeland): $250,000
Michael Weatherly (NCIS): $250,000
Peter Dinklage (Game of Thrones): $150,000
Tatiana Maslany (Orphan Black): $50,000
COMEDY (per episode)
Ashton Kutcher (Two and a Half Men): $750,000
Jason Segel (How I Met Your Mother): $225,000
Amy Poehler (Parks and Recreation): $200,000
Robin Williams (The Crazy Ones): $165,000
Max Greenfield (New Girl): $75,000
REALITY
Howard Stern (America's Got Talent): $15 million per year
Keith Urban (American Idol): $5 million per year
Blake Shelton (The Voice): $4 million per cycle
RuPaul (RuPaul's Drag Race): $50,000 per episode
Reza Farahan (Shahs of Sunset): $18,000 per episode
LATE NIGHT (per year)
Jon Stewart (The Daily Show): $25-30 million
Jay Leno (The Tonight Show): $20 million
David Letterman (Late Night): $20 million
Jimmy Kimmel (Jimmy Kimmel Live): $10 million
Andy Cohen (Watch What Happens Live): $2 million
NEWS (per year)
Matt Lauer (NBC): $22-25 million
Rachel Maddow (MSNBC): $7 million
Megyn Kelly (Fox News Channel): $6 million
Scott Pelley (CBS): $5 million
Chris Cuomo (CNN): $2.5 million
DAYTIME/SYNDICATION (per year)
Judy Sheindlin (Judge Judy): $47 million
Katie Couric (Katie): $10 million
Michael Strahan (Live with Kelly and Michael): $4 million
Sharon Osbourne (The Talk): $1 million
Aisha Tyler (The Talk): $1 million
Subscribe to TV Guide Magazine now!