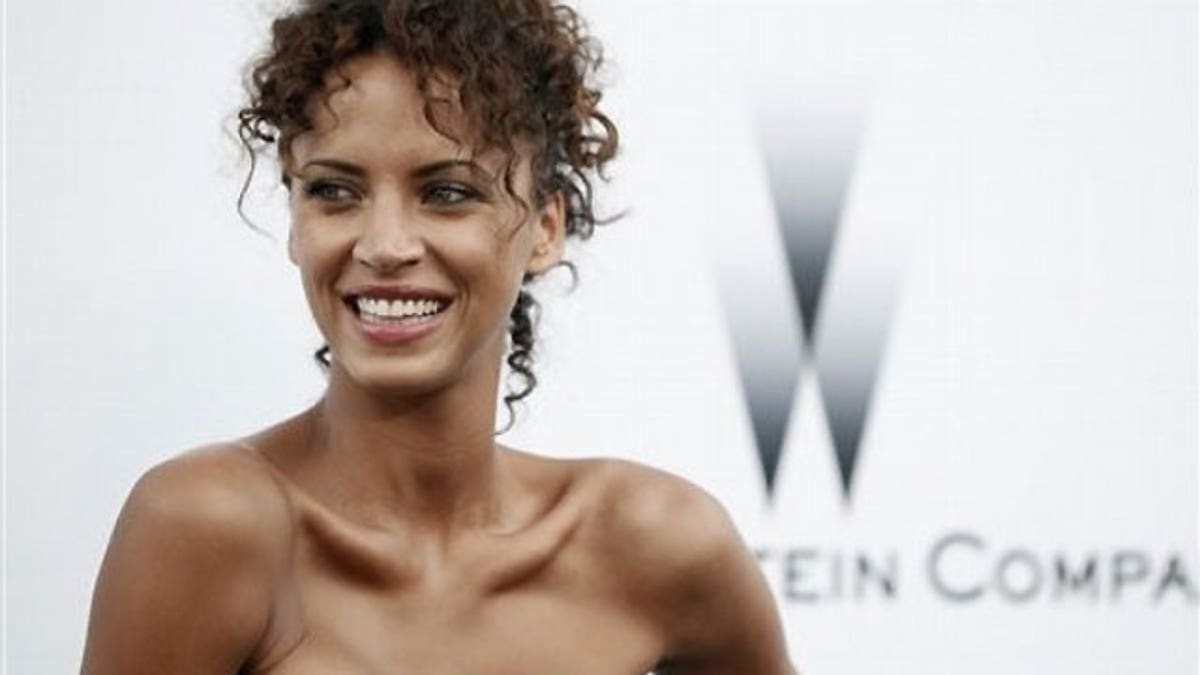 Supermodel Noemie Lenoir, famous for such major campaigns as The Gap and Victoria's Secret, was found unconscious Sunday after an apparent suicide attempt.
Lenoir, 30, was found on the ground in a forest in La Celle-Saint-Cloud on the outskirts of Paris after allegedly taking a deadly cocktail of alcohol and drugs, the U.K.'s Daily Mail reports. According to reports, she was found near the mansion of her ex-boyfriend and the father of her son, soccer player Claude Makelele.
According to the Mail, Makelele called authorities after he found her slumped on the floor of his home. French papers claim she woke up minutes later and cancelled the ambulance, only to leave the house and end up unconscious again several hours later.
A man walking his dog reportedly found Lenoir and called emergency services, the Mail reports.
Friends tell the Mail, she was "in a state of great distress and clearly very ill. She had clearly attempted to harm herself and had fallen unconscious."
Lenoir is now recovering in a U.K. hospital.
According to several reports, Lenoir had been under extreme stress after her current boyfriend, Swiss millionaire Carl Hirschmann, became embroiled in a sex, blackmail and extortion scandal.
Hirschmann, who has previously dated Paris Hilton, is accused of being involved in orgies with young models, getting them drunk before videotaping them in deplorable sex acts. According to police, he then attempted to blackmail the models with the X-rated tapes. He has pleaded not guilty to the charges.
In recent months, several models, including Hayley Kohle, Daul Kim, Ambrose Olsen, Ruslana Korshunova and Lucy Gordon have taken their own lives.