'Frasier' reboot discussed by Kelsey Grammer: 'There has been some discussions'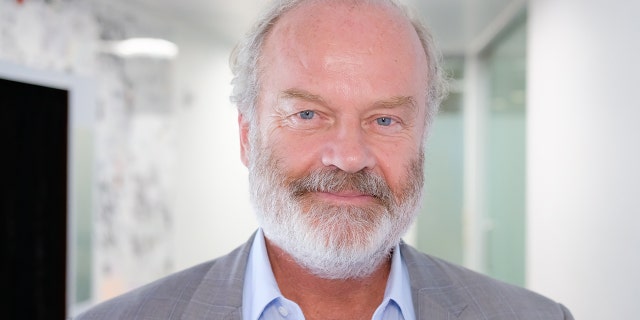 After teasing interest in a "Frasier" reboot earlier this year, actor Kelsey Grammer gave fans a brief update on its progress. Unfortunately for fans, the star admitted that he hasn't quite found right inroad to bring the character back after 14 years off the air.
The star appeared at a 25th-anniversary celebration of the show's premiere in Los Angeles where he mentioned that he's been meeting with writers but that they haven't been able to lock down a premise that would bring back the old gang in a satisfying way.
"No, there's been no premise that has come along that has the necessary fire," Grammer said, according to Deadline.
"A lot of us are quite committed to the concept that you would never try to redo what we once had," he added.
Also appearing on the panel were Grammer's co-stars David Hyde Pierce, Jane Leeves and Peri Gilpin. The Emmy-winning star made it clear that any reboot would have to include all of them or else it simply wouldn't be the "Frasier" that fans know and love.
"There has been some discussions; nothing is planned; There is nothing set in stone. In my own personal approach to what I've discussed with other people is that I wouldn't want to do it without these guys," he said.
As it is, any reboot of the show would have a very large shadow cast over it thanks to the loss of actor John Mahoney, who played Martin Crane for more than 10 years. The actor portrayed Frasier's father and was meant as the sort of heart of the show and has been fondly remembered by the cast since his passing.
Grammer tweeted an image of Mahoney hugging him shortly after his death with the caption, "He was my father. I loved him."
While nothing has been greenlit as a jumping off point for Fraiser and the gang to return after their 2004 bow from television, Grammer did not that he has a bare-bones idea for what needs to happen.
"Whatever happens, in my mind, should be that he sorted out something that he hadn't had sorted out previously. That would be the stepping point, so we'll see," he said.