France, Poland Want Polanski Released on Bail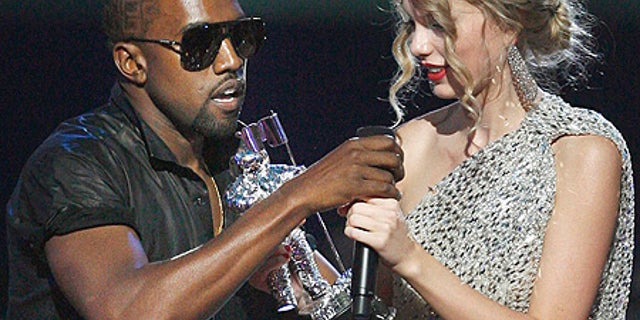 NEWYou can now listen to Fox News articles!
ZURICH – The international tug-of-war over Roman Polanski escalated Monday as France and Poland urged Switzerland to free the 76-year-old director on bail and pressed U.S. officials all the way up to Secretary of State Hillary Clinton on the case.
Polanski was in his third day of detention after Swiss police arrested him Saturday on an international warrant as he arrived in Zurich to receive a lifetime achievement award from a film festival.
A complicated legal process awaited all sides as the United States moved forward to secure his extradition for having sex in 1977 with a 13-year-old girl and fleeing to France a year later.
The Swiss Justice Ministry on Monday did not rule out the possibility that Polanski, director of such classic films as "Chinatown" and "Rosemary's Baby," could be released on bail under very strict conditions that he doesn't flee Switzerland.
Justice spokesman Guido Balmer said such an arrangement is "not entirely excluded" under Swiss law and that Polanski could file a motion on bail.
In Paris, French Foreign Minister Bernard Kouchner said he hoped Polanski could be quickly freed by the Swiss, calling the apprehension a "bit sinister." He also told France-Inter radio that he and his Polish counterpart Radek Sikorski wrote to Clinton, and said there could be a decision as early as Monday if a Swiss court accepts bail.
Polanski has hired Swiss attorney Lorenz Erni to represent him in Switzerland, according to the law firm Eschmann & Erni.
Polanski seems most likely to spend several months in detention, unless he agrees to forgo any challenge to his extradition to the United States. Under a 1990 accord between Switzerland and the U.S., Washington has 60 days to submit a formal request for his transfer. Rulings in a similar dispute four years ago over Russia's former atomic energy minister Yevgeny Adamov confirmed that subjects should be held in custody throughout the procedure.
That means the procedure for extradition could also be lengthy for the United States. Its request for Polanski's transfer must first be examined by the Swiss Justice Ministry, and once approved it can be appealed at a number of courts.
The 2005 saga over Adamov's extradition, to Russia and not the U.S., took seven months. The case also sets a possible precedent for France, which may wish to try one of its own nationals in a domestic court rather than in Los Angeles.
The Justice Ministry insisted Sunday that politics played no role in its arrest order on Polanski, who has spent long periods of time at a chalet in the luxury resort of Gstaad. That has led to widespread speculation among his friends and even politicians in Switzerland that the neutral country was coerced by Washington into action.
Polanski's French lawyer Herve Temime told the daily Le Parisien that Polanski stayed in Gstaad for months this year, but a housekeeper named Fely at the Chalet Walucha where he lived said he had not been seen since the summer of 2008. She declined to give her full name, saying she could get in trouble with the owners.
"He came here, but I have no idea how frequently," said Toni von Gruenigen, deputy mayor of Saarnen, where the famously discreet community is located.
Von Gruenigen said he was unaware of any attempt to arrest Polanski in the town where Elizabeth Taylor, Roger Moore and Richard Burton have also sought refuge from pressures at home.
"He kept a low profile," von Gruenigen told The AP.
The U.S. has had an outstanding warrant on Polanski since 1978, but the Swiss said American authorities have sought the arrest of the director around the world only since 2005.
Polanski has asked a U.S. appeals court in California to overturn a judges' refusal to throw out his case. He claims misconduct by the now-deceased judge who had arranged a plea bargain and then reneged on it.
His victim, Samantha Geimer, who long ago identified herself publicly, has joined in Polanski's bid for dismissal, saying she wants the case to be over. She sued Polanski and reached an undisclosed settlement.
Earlier this year, Superior Court Judge Peter Espinoza in Los Angeles dismissed Polanski's bid to throw out the case because the director failed to appear in court to press his request, but said there was "substantial misconduct" in the handling of the original case.
In his ruling, Espinoza said he reviewed not only legal documents, but also watched the HBO documentary, "Roman Polanski: Wanted and Desired," which suggests there was behind-the-scenes manipulations by a now-retired prosecutor who was not assigned to the case.
Polanski has lived for the past three decades in France, where his career has continued to flourish; he received a directing Oscar in absentia for the 2002 movie "The Pianist." He is married to French actress Emanuelle Seigner, with whom he has two children.
He has avoided traveling to countries likely to extradite him. For instance, he testified by video link from Paris in a 2005 libel trial in London against Vanity Fair magazine. He did not want to enter Britain for fear of being arrested.
Balmer said the difference during Polanski's visit this time to Zurich was that authorities knew when and where he would arrive. The Alpine country does not perform regular passport checks anymore on arrivals from 24 other European countries, and he said many foreigners are not registered when they enter Switzerland.
Balmer also rejected that the arrest was somehow aimed at winning favor with the U.S. after a series of bilateral spats over tax evasion and wealthy Americans stashing money at Swiss banking giant UBS AG.
"There was a valid arrest request and we knew when he was coming. That's why he was taken into custody," Balmer told The AP. "There is no link with any other issues in question."
Investigators in the U.S. learned of Polanski's planned trip days ago, giving them enough time to lay the groundwork for an arrest, said William Sorukas, chief of the U.S. Marshals Service's domestic investigations branch.