FOX unveils new dating show, 'The Choice': Best dating show ever?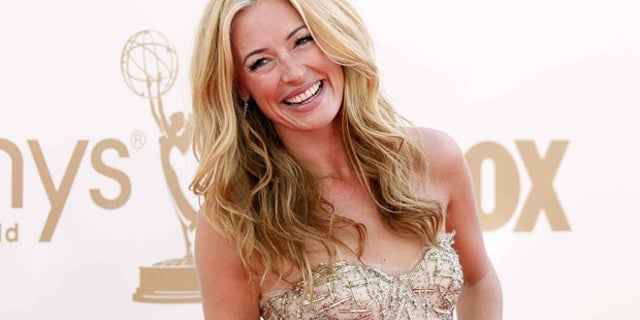 Move over, "The Voice." This summer is all about "The Choice."
Not long after "The Voice" wraps up for the season next week, FOX is launching a new celeb dating show called "The Choice," which will be hosted by comely Cat Deeley of "So You Think You Can Dance."
SODAHEAD SLIDESHOW: See the best dating shows ever.
So what makes this dating show different from all the others? For starters, it's going to be a lot like "The Voice," USA Today reports.
It features groups of four male celebrities in spinning chairs sizing up potential dates -- without seeing them first. The chairs include "love handles" that, when pulled, signal interest in a "fantasy date."
If more than one celeb pulls the lever, they must compete for the woman; in a second speed-dating round, the woman must convince the celeb to date her.
"They will go on the date, but the date is relatively insignificant" to the show, says FOX reality TV boss Mike Darnell. "It's really about the picking and elimination."
Darnell says the celebs -- whose names have yet to be revealed -- are "famous, successful, very attractive and single."
PHOTOS: See the latest celebrity pictures to hit the Internet.
The show kicks off June 7, Thursdays at 9 ET/PT. In the meantime, let us know: What's the best dating show ever?