Former TV host 'Mr. Wonder' indicted on child molestation charges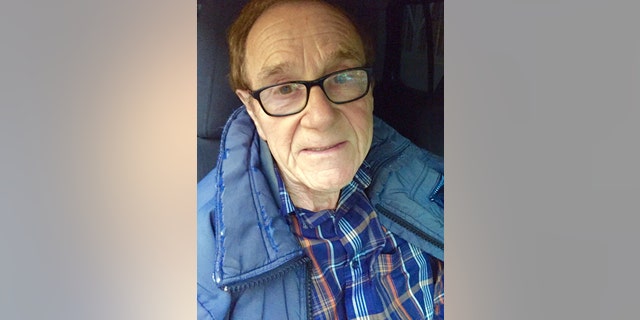 A former children's television show host who vanished decades ago amid allegations he sexually abused children on a camping trip in Louisiana was indicted Thursday on rape charges.
Rapides Parish Assistant District Attorney Brian Mosley says a grand jury indicted 76-year-old Frank John Selas III on two counts of aggravated rape, three counts of sexual battery and eight counts of indecent behavior with a juvenile. Mosley said the charges relate to one alleged victim, who testified before the central Louisiana grand jury.
Federal agents arrested Selas last month in California. Authorities say he had settled in the San Diego area by 1985 and legally changed his name to Frank Szeles in 1992.
In the late 1970s, Selas hosted the "Mr. Wonder" show on KNOE-TV in northern Louisiana. He allegedly fled to Brazil in 1979 after parents complained to authorities that he abused their children on a camping trip to Kisatchie National Forest in central Louisiana.

The Rapides Parish Sheriff's Office has said investigators identified seven alleged victims in Louisiana as a result of the 1979 investigation, which led to an arrest warrant but not an indictment.
District Attorney Phillip Terrell said Selas could face additional charges beyond those contained in Thursday's indictment.
"I'm aware of the possibility of another victim arising out of the same incident," Terrell said of the 1979 camping trip.
Selas initially claimed that authorities had arrested the wrong person, but a San Diego judge ruled on Feb. 11 that he is the fugitive wanted in Louisiana since 1979. That ruling paves the way for Selas to be brought back to Louisiana to face the new charges.
Selas was scheduled to return to the San Diego court Friday. Mosley said he planned to send a copy of the indictment to San Diego authorities before that hearing.
In San Diego, the man known to neighbors as Frank Szeles was a former Cub Scouts leader who advertised swim lessons and other activities for young children from his home in Bonita -- about 10 miles southeast of downtown San Diego.
The Boy Scouts of America said he was removed from his position several years ago for failing to comply with the organization's "youth protection policies and procedures" after a parent made an unspecified complaint that didn't relate to scouting. Selas also belonged to a Mormon congregation in San Diego, but the Church of Jesus Christ of Latter-day Saints said it removed him from "all positions related to children" for failing to comply with the church's child protection policies.
Investigators in Louisiana believe Selas lived in other places -- including Chicago; Darien, Connecticut; South Royalton, Vermont; and Sheffield, Massachusetts -- after he returned from South America in the early 1980s.