Former Nickelodeon star Amanda Bynes arrested for DUI, report says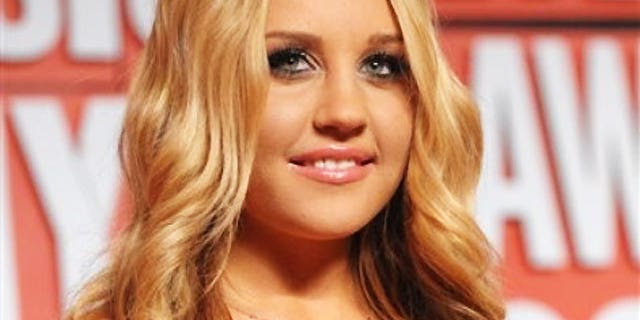 Actress Amanda Bynes was arrested for driving under the influence in West Hollywood early this morning, TMZ reports.

Law enforcement sources say Bynes was attempting to pass a cop car when she sideswiped the vehicle. She was pulled over and cops determined she was not fit to be behind the wheel.
The 26-year-old actress was busted at 3 a.m. local time.

According to her booking sheet, Bynes is 5'7" and 125 lbs. Her bail was set at $5,000.

Bynes has been frequenting the Hollywood party scene recently, going to several clubs over the last few weeks.

Just last month, on St. Patrick's Day, TMZ cameras saw Bynes leaving Greystone Manor, and reported that she appeared to be extremely intoxicated. A cameraman warned the valet not to let Amanda drive, but she got into the driver's seat anyway and drove off, TMZ reported.

A week before that, Amanda allegedly bolted from a cop while he was writing her a ticket, TMZ reported. She was pulled over for talking on a cell phone, and while the cop was writing her up, she allegedly drove away. Amanda later swung by the police station and signed the ticket, TMZ reported. She has yet to face additional charges.
Click here for the full report from TMZ