Florida Georgia Line sheds bro-country label on second album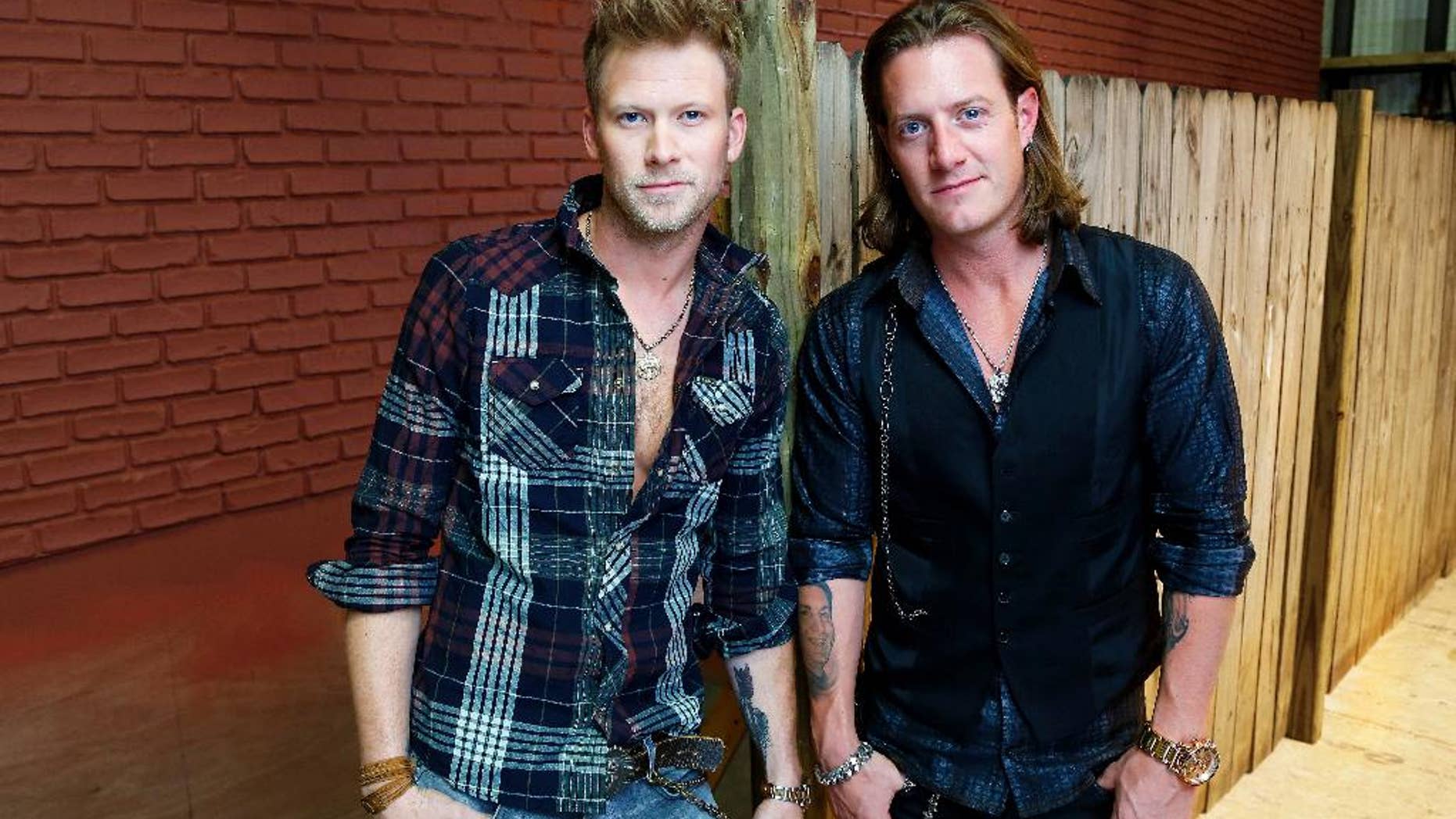 If you think Florida Georgia Line has been bothered by critics taking shots at them over their interpretation of country music, the duo says they're looking forward to round two.
"Anybody that has made any mark on history, musically or business-wise ... has always been criticized for it," said singer Tyler Hubbard, the Georgia-born half of the award-winning duo. "So we're hoping to be criticized, because that means we're doing something big and that means we're making big moves and we're making history."
Hubbard, 27, and Brian Kelley, 29, have become targets for labels like "bro-country" that dismiss as a passing fashion the pair behind the most popular digital country single of all time, a hip-hop remix of their good-time ode "Cruise" with rapper Nelly that has gone platinum eight times.
Their sophomore album, "Anything Goes," out Tuesday, has more songs that are sure to both excite legions of fans and challenge anyone trying to pigeonhole them.
Florida Georgina Line 'don't really know' what 'bro-country' means
"Honestly, we are kinda buckled up, expecting more criticism, because anything that takes off and anything that is successful, it becomes cool to hate that," Hubbard said. "It becomes cool to put that down and everyone wants to knock you off the top."
Jason Aldean, who had the pair open for him on his Night Train tour, said they have brought a younger generation of fans to country music.
"I think what they brought to the format is what it needed," said Aldean, whose hit single "Burnin' It Down" is an R&B-style love song that Hubbard and Kelley co-wrote. "It needed a shot in the arm."
Jason Aldean: Get over my affair and stop calling me 'bro-country'
They built their work ethic during long days of songwriting and small-town gigs, like the Tennessee county fair where they met their producer Joey Moi.
"They wanted to entertain as much as they could. They wanted you to enjoy their show," Moi said.
They paid homage to their traditional country roots by releasing "Dirt," a nostalgic, sentimental ballad that peaked at No. 11 on the Hot 100, as the first single from the new record.
"It still has a traditional way, but it's done in a fresh, modern FGL kind of way," Kelley said.
They went the other direction on the beachy "Sun Daze," which includes lyrics about getting stoned that could test some country radio programmers.
Follow @FOX411Country for the latest in country music news
"For us, especially on this album, we almost said 'no rules' when we were writing these songs," Hubbard said. "Let's just write this from the heart, what we want to write, what we want to sing and what we want to perform every night. Anything goes, who cares what it is."
The professional partiers are actually pretty settled down. Since the debut album, Kelley got married and Hubbard is engaged.
"We haven't focused on the things that success can buy," Kelley said. "We're very honored to have all that, but that's here today and gone tomorrow and we want to make music that's going to last forever, that people can enjoy."
WATCH: Break Time: Blake Shelton calls tabloids 'morons'