Florence Henderson was expected to 'bounce back' from illness
On Monday, Florence Henderson attended the "Dancing with the Stars" finale and appeared in good health. Within days, she fell ill and then died suddenly on Thursday.

The "Brady Bunch" actress was 82, but her death comes as a surprise to those who have been tracking her movements in recent years. Henderson was frequently seen out and about, doing media interviews and making cameos at big events. In fact, her appearance at the "Dancing with the Stars" finale on Monday night was not the first time she showed up at the live show this season. She was in the audience earlier in the season to support her "Brady" co-star Maureen McCormick.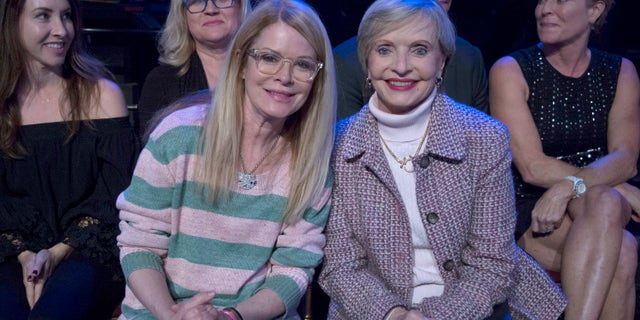 "She was quite active until she started not feeling well several days ago," her publicist David Brokaw said, according to the New York Times. "It was felt that she would just bounce back from it."
Quite active could be an understatement.
Henderson recently began an endorsement deal with LG's ProBake Convection ranges that included a series of commercials that she was promoting on her Twitter account as recently as September. In May, her new show "The Eleventh," debuted on Hallmark's subscription channel. She did interviews to promote the series, which also starred fellow icons Ed Asner and Cloris Leachman.
Henderson's manager Kayla Pressman revealed the veteran actress suffered from heart failure.
The star's heart had given her trouble in the past, and she had become an advocate for raising awareness about the heart issues that plague women.
"I knew as a child that I had a heart murmur," she told Fox News Magazine in February. "As I got older, I was experiencing more irregular heartbeats."
The sitcom star revealed that about eight years ago she ended up in the emergency room, and she had heart surgery to repair a valve in her heart.
"I was fortunate that I could have a repair," she reflected. "They repaired my valve instead of replacing it."
McCormick remembered her TV mom with a series of emotional Twitter posts on Friday. Co-star Barry Williams also expressed his sadness about Henderson's death.
Henderson is survived by her children; Barbara, Joseph, Robert and Lizzie, their respective spouses, and five grandchildren.