Fergie's national anthem at NBA All-Star Game draws laughs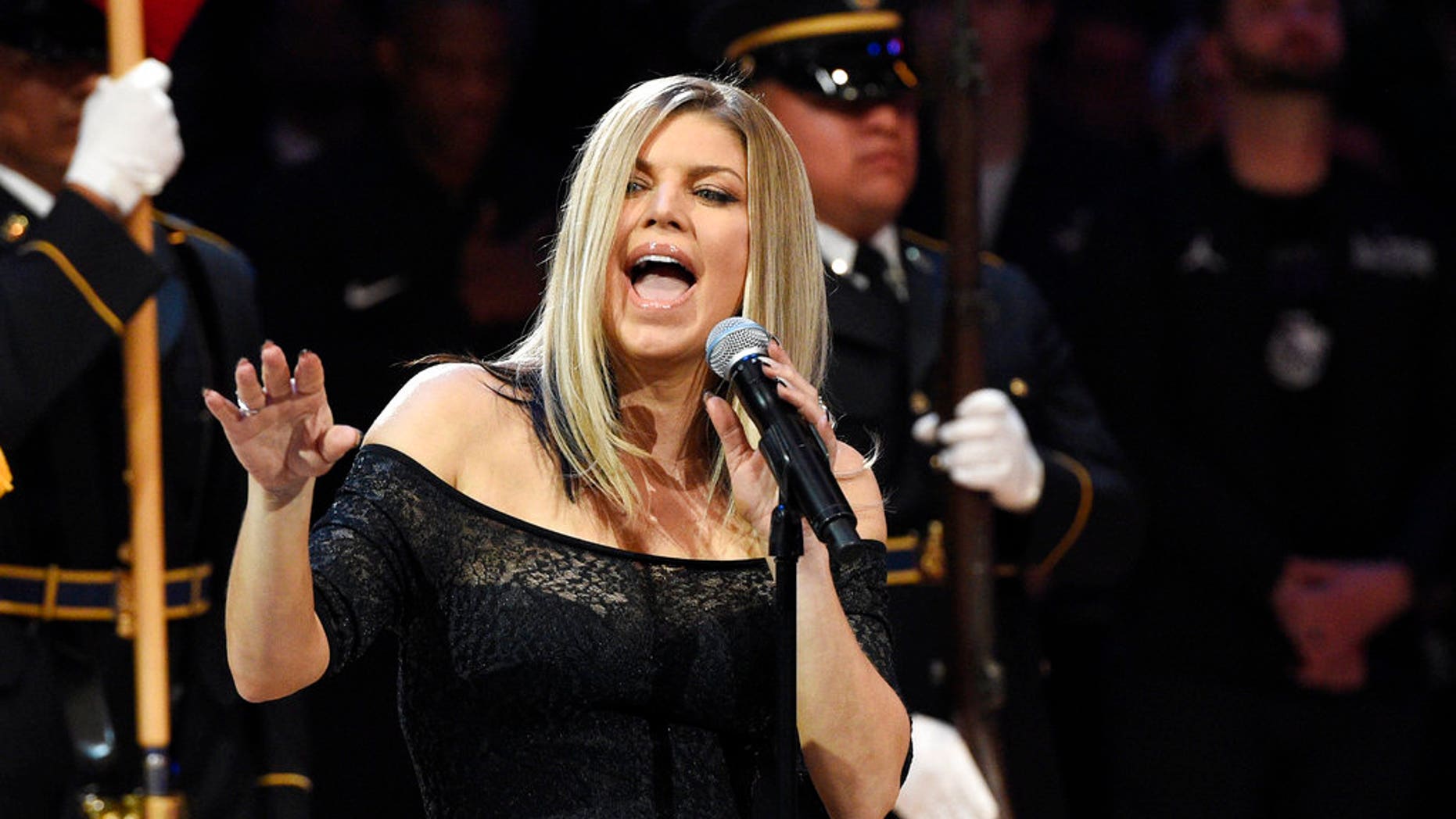 Former "Black Eyed Peas" singer Fergie sang the national anthem at the NBA All-Star Game Sunday night — and even the all-stars couldn't hide their laughter.
The singer's rendition of America's beloved "Star-Spangled Banner" had her own notable spin on it, which one Twitter user said was "in the key of 'Happy Birthday Mr. President.'"
Another user compared it to someone's "drunk mom acting sexy."
Golden State Warrior Draymond Green was spotted on camera openly laughing at the "Fergalicious" singer's song and struggling to keep a straight face.
Other players looked equally confused during the anthem, and a slew of celebrities also appeared dumbfounded.
Some online compared Fergie's performance to that of nine-time Olympic gold medalist Carl Lewis's performance at the 1993 NBA Finals. Some have dubbed his rendition of America's anthem as one of the worst in history.