Felicity Huffman reveals secrets to her marriage, talks 'American Crime' Season 3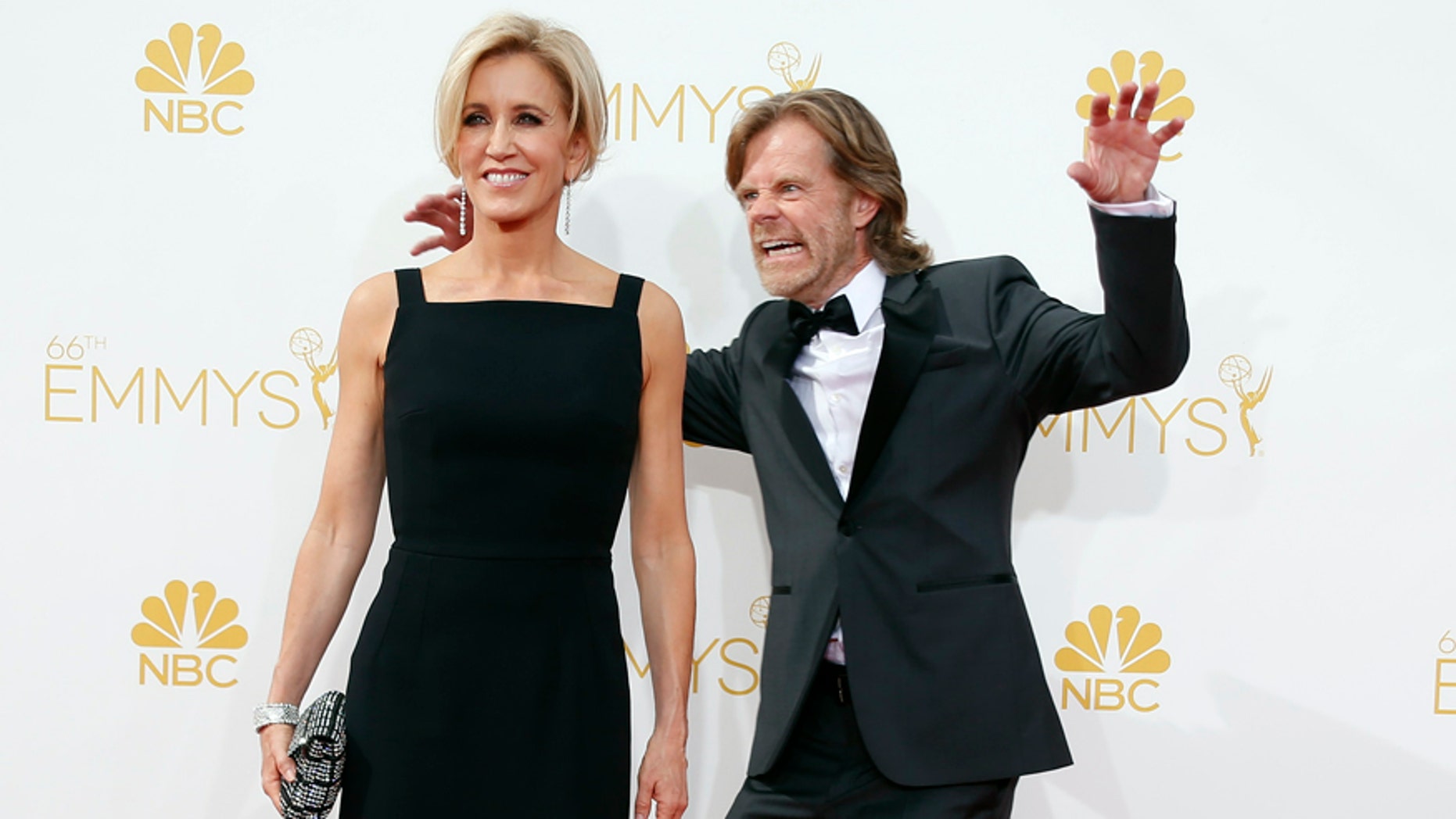 LOS ANGELES – If you're curious about the secret to the longevity of her 20 year marriage Felicity Huffman told Fox News to marry a good and honorable man, or to marry William H. Macy. "But unfortunately he's still married," she said.
Huffman, along with her cast mates of "American Crime," spoke to Fox News Wednesday at a Paley Center event ahead of the Season 3 premiere of the ABC show.
Huffman talked about her days on "Desperate Housewives," admitting that about four or five years ago both her daughters went on a "Desperate Housewives" binge-watching spree. She says she'd poke her head in the room every couple of days to check on them but didn't watch.
Her current show, "American Crime" is an anthology crime drama starring a slew of actors like Regina King, Timothy Hutton and Lili Taylor. Season 3 is set in North Carolina and explores themes of labor issues and sex trafficking, to name a few.
Huffman said she hopes audiences will ask themselves the question, "'Can I win without someone else loosing?' I think that certainly speaks to our political climate right now. 'Is there a way I can be wrong or right and still be heard and seen?'"
"The purpose of art is not just to entertain, but to enrich," Huffman said.
Creator and Executive Producer of "American Crime" John Ridley said he never would have imagined he'd be doing this kind of show on television.
"We talk about modern day slavery and we think it's hyperbole, but it's not. Per capita there are more people in bondage and forced labor now than in any other time," said the veteran TV writer and screenwriter of "12 Years a Slave."
Michael McDonald, an executive producer for the show, told Fox News the beginning of the show came around the time of the Trevon Martin trial.
"John and I talked about all the people involved, the people sitting in courtrooms… the idea was to look at these moments, these crimes, and the people, and what that is like. And those things were rich to examine and feel," McDonald said.
Ana Mulvoy-Ten, who plays a young prostitute in Season 3, told Fox News the issues the show deals with aren't talked about enough.
"We're giving a voice to people who rarely have one. No one tells the story from the kid who's sex trafficked or guy who crossed the border illegally to work here. No one tells that story. It quite important to see the other side," Mulvoy-Ten said.
Ridley says ultimately the show is about family.
"The difference between early in my career and now, it's less about myself and my opinions and more about creating a space where the traditionally disenfranchised would be able to speak and be able to share," Ridley says.
"American Crime" returns to ABC on March 12.