Felicity Huffman hopes 'American Crime' role alters her image as a 'Desperate Housewife'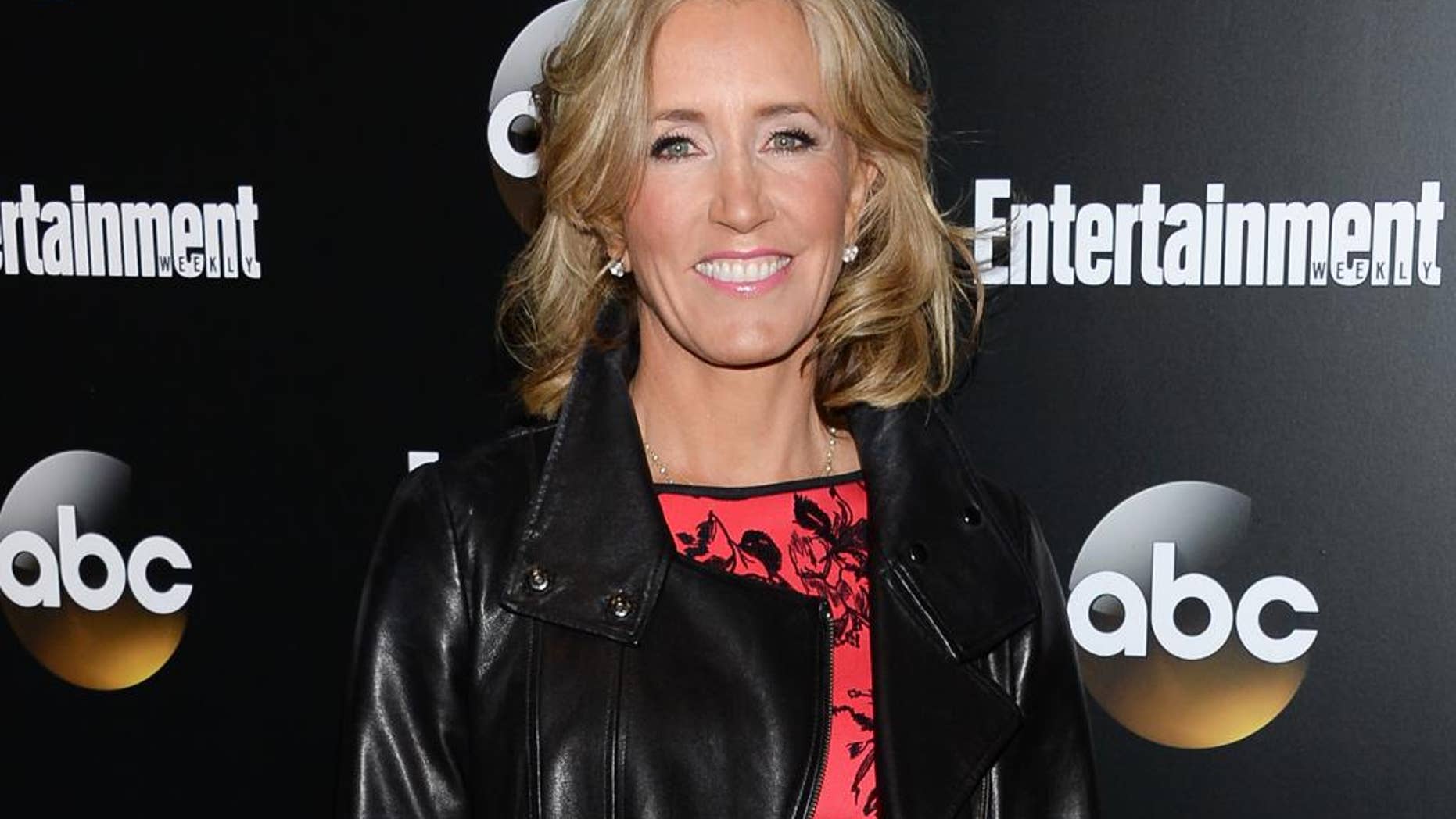 Like in "Desperate Housewives," Felicity Huffman plays a mother in the upcoming drama "American Crime."
The similarities between the characters end there, which the Emmy-winning actress says is a good thing. She says after seeing her as Lynette Scavo on "Housewives" for eight years it's difficult for audiences to think of her as anything else. She says that's why she was eager for a role that's a distinctive departure.
"You go, 'Oh, there's Lynette. You don't go, 'There's Felicity Huffman.' So you need to be different enough that it's not just, 'Oh, there's Lynette as a doctor. There's Lynette as a cab driver or policeman.'"
"American Crime," from "12 Years a Slave" screenwriter John Ridley, follows the lives of people affected by a racially charged trial after Huffman's son is murdered. The series, which co-stars Timothy Hutton, debuts on ABC next March.
Huffman spoke Monday while promoting her work with Warriors in Pink for Breast Cancer Awareness Month, advocating better mother-daughter communication about breast health. She says she was inspired by a desire to start talking about the issue with her own two daughters with her husband, fellow actor William H. Macy.
"That's something that should be part of the conversation" so if you get a call from your mom asking if you've done a breast exam lately is "not weird" but a welcome reminder.
WATCH: Four4Four: Adam Levine's sex & gore video ripped by fans