Farrah Abraham suggests reality TV played a role in '16 and Pregnant's' Valerie Fairman's death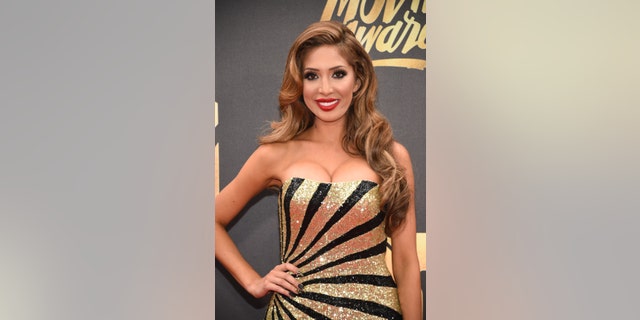 Farrah Abraham said MTV and reality television played a role in the death of "16 and Pregnant" star Valerie Fairman.
Fairman died of an apparent overdose Wednesday after being found unconscious in a friend's bathroom. She was 23 and leaves behind her 7-year-old daughter Naveah.
Abraham told TMZ when asked if MTV and being in the spotlight had anything to do with Fairman's death.
"I think that played a part," the "Teen Mom" star told the gossip site. "From jail, to drug addiction, to whatever else that was said, I just wish she was supported in a better way."
Abraham also said she doesn't feel like the MTV show is "positive" anymore like it was during her days.
"I have say this there is a lot of women who [MTV] still had in production who carried on '16 and Pregnant' after us," Abraham shared. "I honestly feel like it's not a positive thing...it really adds a lot of more unplanned pregnancies, a lot of failed relationships and that's not really what we're trying to show.
"It's not really done in a positive, effective way that I think we all started doing and that's just the honest to God truth and it's really hurtful to me to see what I am seeing and women do not need to be pregnant to get on television."
A rep for MTV did not return FOX411's request for comment.
Abraham added that she was "devestated" to hear of Fairman's death and hopes her 7-year-old daughter will be supported during this time.
"I was very devastated because you know...she has a 7-year-old child who now has a huge loss just like my daughter has a loss of her father and we lost him around Christmas time as well."