'Fargo' 2.0: Locals brace for another round of 'yahs' and 'you betcha's' with new FX series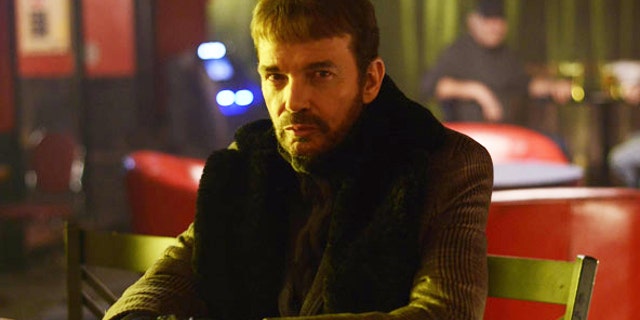 Aw jeez, here we go again.
The yodeling accent made famous by the Oscar-winning movie "Fargo" is about to get another workout, 18 years later, in a new cable mini-series boasting the same name and the same wicked sense of humor.
"Fargo" premieres Tuesday on the FX network with a new cast, new characters and an altered but similar storyline running 10 episodes. It's a parallel "Fargo,' where terrible things still happen in the dead of winter while the characters still sound chipper.
This time, however, the locals whose customs were poked fun at in "Fargo," the movie, appear ready for their close-ups. Up-north prairie staters — Dakotans and especially Minnesotans — are taking the revival in stride while they brace for all the "Yahs!" and "You betchas!" they'll endure from out-of-towners if the show becomes a hit.
"I think this series is gonna be fantastic," said Frank Ball, the real-life former police chief of Brainerd, Minn., whose make-believe movie counterpart, Marge Gunderson — Chief Margie — became a cinema cult hero as played by actress Frances McDormand.
A real Margie — Margie Bailly of Fargo, N.D. — wouldn't predict success for the show, but she remains a fan of the 1996 original. During her years as executive director of the Fargo Theatre, a downtown movie house and concert hall, "Fargo" was a gift that kept on giving.
"We had a lot of attention because of this crazy movie — which I love, by the way," said Bailly, who has retired from running the Fargo, but plans to be there on Tuesday to attend a live screening of the TV premiere.
The Fargo's lobby contains a life-sized wooden statue of the movie's heroine, dubbed "Wood Chipper Marge." The real wood chipper used to dispose of one of the movie's bad guys sits on display across town at Visit Fargo-Moorhead, the local convention and visitor's bureau.
So yes, locals are in on the joke — or most of them, anyway. Asked to comment on "Fargo" 2.0, elected officials and law enforcement officers in a handful of North Dakota and Minnesota municipalities declined to be interviewed.
"I think for people who don't like having their cultural propensities portrayed, I fear this [television show] may do all of the things that annoyed people about the movie, which played those things to the hilt," said Bailly. "It will not resonate with everybody."
"Fargo," the movie, introduced the rest of the country to everyday people with sensible names like Norm, Stan and Jerry who managed their long winters and worse with a stoic good nature that has its own nickname: "Minnesota nice."
Nothing in "Fargo" said "nice" like the characters talking in a musical, vaguely Nordic English whose a's and o's, don'tcha know, floated like they'd been filled with helium. Duck stamps, snow removal and car chassis sealant were key topics of conversation. And when kidnapping, extortion and murder intruded, the profanities, such as they were, ranged from "heck" to "darn tootin.' "
It was a regional accent as a state of mind. In a movie that mixed guffaws and brutality, not all Minnesotans were amused by the filmmakers, Joel and Ethan Coen, who grew up near Minneapolis.
Garrison Keillor, practically the bard of Minnesota, used his long-running public radio show, "A Prairie Home Companion," to pan the movie as excruciating — "like driving toward Bismarck, N.D., at 10 miles an hour," he said.
Ball, the former police chief, recalled that some of his colleagues in Minnesota law enforcement "were really offended" by one scene in particular, in which a state trooper comes to a terrible end.
"There were cases where people found it too graphic and too awful," said Ball. "But if you look past that, you can really enjoy the pot-luck-supper, 'Prairie Home Companion' type stuff."
The Coens' tale of homespun mayhem won two Oscars and landed McDormand's Marge Gunderson on the American Film Institute's list of all-time big-screen heroes.
Minnesotans, for their part, got used to the movie as a point of reference for everyone else.
One state tourism official laughed as she described the "Fargo" mystique.
"It's definitely had some effect on how tourism is perceived," said Mary Shellum, executive director of the Minnesota Association of Convention and Visitors Bureaus. "It lends a certain culture to our state that is sometimes good and sometimes bad."