Fans take to Twitter to slam Teen Choice Awards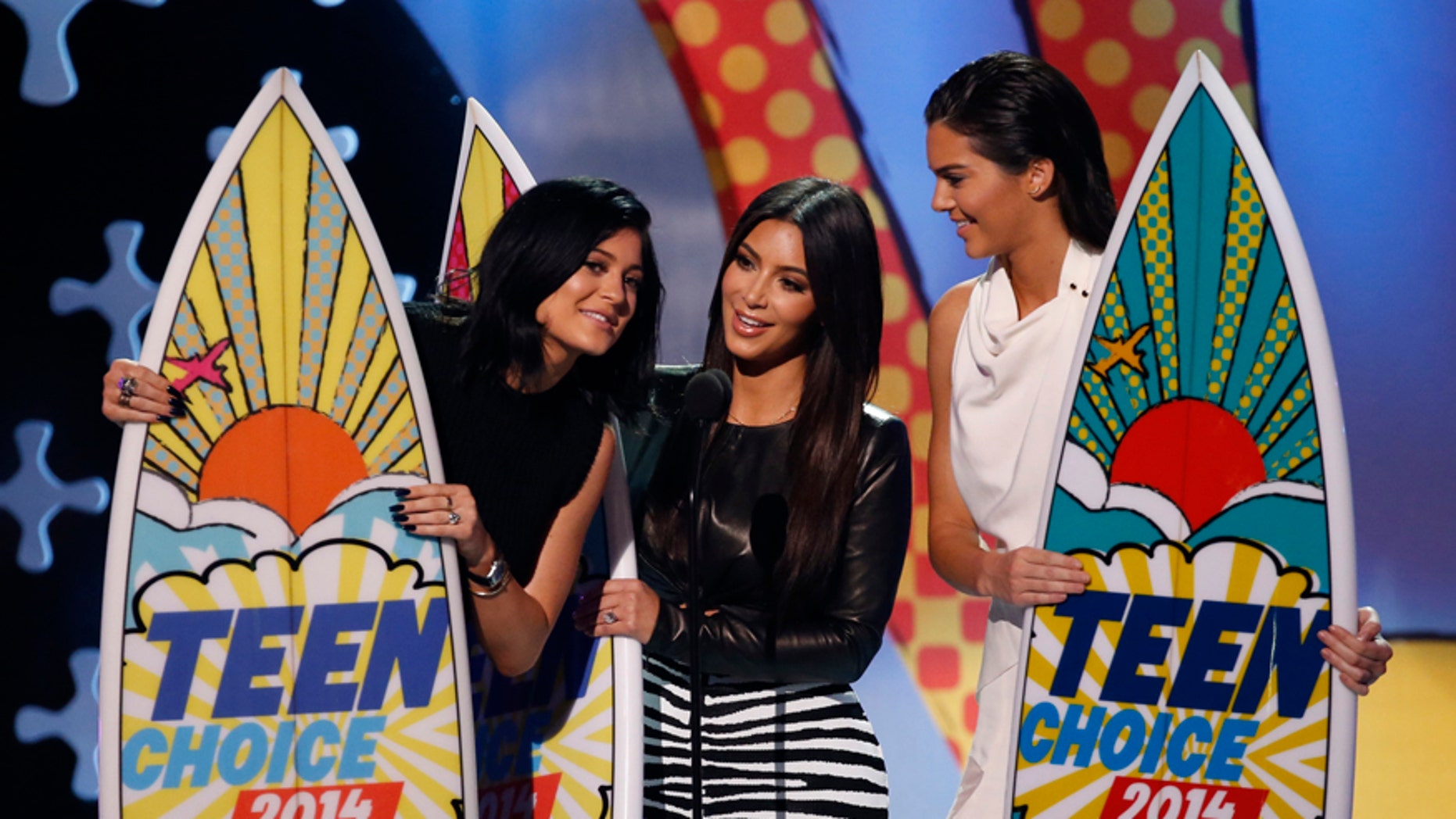 Who exactly determines the winners of the Teen Choice Awards? That's the question puzzling fans of awards show, which hands out surfboard trophies to young America's favorite stars.
This year's big winners were Shailene Woodley, The Kardashians and Taylor Swift—but were they really the fans' favorites? Maybe not.
Tweens on Twitter are crying foul as screengrabs of the fine print that aired at the end of the awards show are making the rounds, which explains that a committee essentially chooses the final winners—not the 164 million votes cast on the awards show's website.
"Winners for the Teen Choice Awards are determined using the votes cast on the Site. Votes are tabulated electronically and winners are determined based on the nominees in each category with the highest number of eligible votes. Teenasaurus Rox reserves the right to choose the winner from the top four vote generators," reads the disclaimer on the show and the Teen Choice Awards' website.
Add that to the fact that one of the stars nominated in a new category "Choice Viner" revealed that he was informed he'd won the award a full six days before the show aired live on Sunday—and you've got a lot of angry teens on your hands.
According to the Washington Post, winner Cameron Dallas tweeted: "It's funny how they told me I won the viner award 6 days before the voting ended and made the runners up still [tweet to vote] for them."
He deleted his message, but not before it was screengrabbed by his fans in the Twitterverse.
Another star nominated in the "Choice Web Star: Male" category Matt Espinosa reportedly accused the awards show of using him and the other nominees to promote the show once the winner had already been determined.
"Basically they picked the people almost 6 days before voting was done and used all of us for promotion," he tweeted.
Fans took to Twitter to express their anger and disappointment.
The Washington Post reports the same disclaimer that set fans off got some attention last year when it aired at the end of the award show, but it only gathered steam on Twitter this year, likely because the nominees in the new Web categories made a stink.
Fox did not return FOX411's request seeking comment.