EXCLUSIVE: Molly Shannon Says Ann Miller Hated Famous 'SNL' Impersonation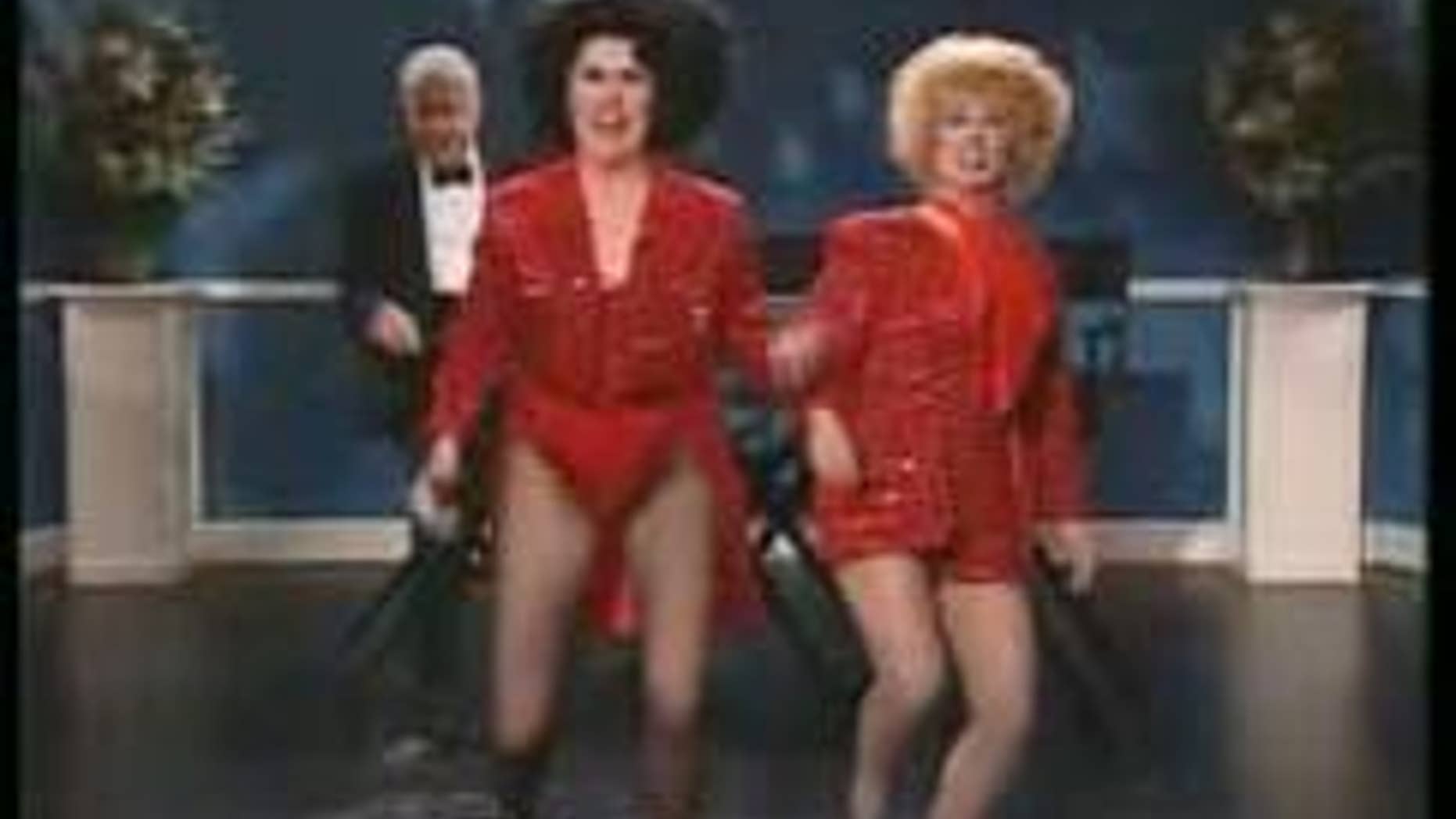 Molly Shannon had a regular skit called "Leg Up" during her 1995-2001 stint on "Saturday Night Live" that was a send-up of actress/dancer Ann Miller.
But it seems Miller was far from amused.
According to Shannon, the late Hollywood legend (Miller died in 2004) was less than impressed with her antics, which involved such topics as she and Frank Sinatra talking dirty about their Vegas escapades, menopause, and trashing stars' aging faces.
"When Cheri Oteri and I did 'Leg Up,' we heard from Ann Miller, and she was not pleased with our sketch. She thought it was very dirty and was not impressed with us," Shannon told FOX411's Pop Tarts column. "She never wrote a letter personally to me, but we had heard she was not too pleased with us."
And even though Shannon portrayed controversial rocker Courtney Love intoxicated, making out with any guy she sees, and flashing her panties, it seems the "Hole" front woman was able to see the funny side.
"Courtney came looking for me the night I was doing it. They were like, 'Courtney Love is here!' and I was like, 'Oh my God!' It was around the time of 'The People vs. Larry Flynt' so I was so scared and I was like, 'Oh I'm just doing a silly impression' but she was very nice," Shannon said. "I was a little nervous that she showed up right during the night that I was doing it. That never happens! I was like, 'Oh my God, this is awkward!'"
In recent years, Shannon has shied away from the spotlight to focus on raising her family, however the comedian has managed to combine her love for laughs and parenting by authoring the children's book "Tilly and Trickster," which is slated to hit bookstores this month, and as the new spokesperson for Skinny Cow Candy.
But low-cal options aside, this lady wants to remind you she likes to eat.
"I don't count calories, and I don't weigh myself ever. I used to do that in my 20s and when I was younger but I really got over that. I just don't think it's great. I think it's about how you feel," she said.  I'm a runner. So I pretty much eat what I want, and I don't deprive myself. I'm the kind of person who orders a side of mayo to dip my french fries in."
And while Shannon is happy for her former "Never Been Kissed" co-star David Arquette, who's currently working on his moves as a Season 13 contestant on "Dancing With the Stars," don't expect Shannon to follow suit.
"He's a sweetheart, and that sounds like a crazy fun idea, he'll be great," she said. "I don't know (Arquette's daughter Coco) I've never met her, but I'm sure she'll be so proud of her dad."
Deidre Behar contributed to this report.