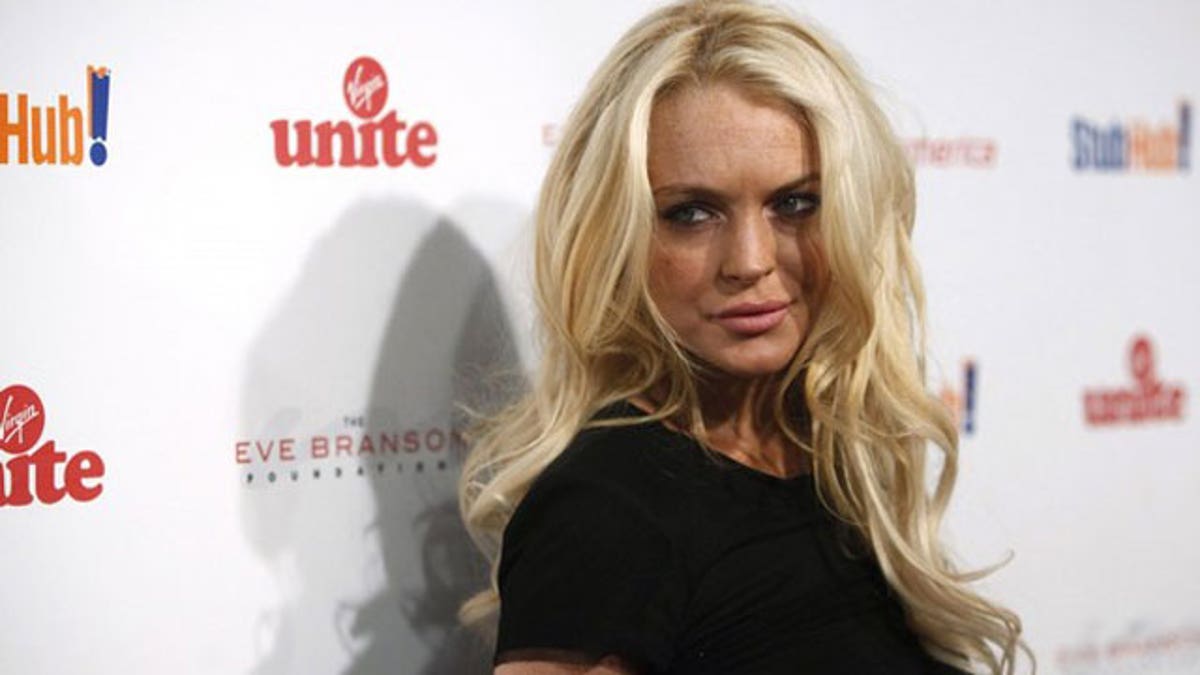 LOS ANGELES – It sounds as though Lindsay Lohan has run into some serious cash flow problems. Last week Pop Tarts reported that the troubled Tinseltowner attempted to pawn an expensive bottle of champagne onto Kellan Lutz's card at Crown Bar, but now she's taken it a step further and tried to scam $15,000 worth of free clothes and accessories.
Lohan showed up to last Thursday's launch of Jermaine Dupri's new watch line "NuPop" in collaboration with famed jewelry designer Pascal Mouawad at Kitson in West Hollywood, but wanted more than just a nice watch to take home. Although Linds was apparently already being paid to turn up to the gig, we're told Mouawad offered the actress $500 to spend at Kitson, which she successfully bargained up to $1000.
Pop Tarts watched as Lohan (looking her usual worse-for-wear self) went crazy in the store pulling out drawers and insisting she wanted this and that, eventually racking up a hefty $15,000 bill. But when told she had exceeded her limit quite significantly, Lohan responded that "Pascal would take care of it because I'm the only celebrity here."
(FYI not true – Dupri himself was there along with Bridget Marquardt and "Real Housewife" Gretchen Rossi)
"Pascal said no, so she went and started talking smack about him to Jermaine Dupri who doesn't even know her," said an insider. "He was totally bewildered and couldn't believe it. Eventually Pascal said she could have $2000 to spend but that was the absolutely limit."
An absolutely distraught Lohan then tried to bargain with the Kitson staffer that was helping her through the store and insist that the boutique should let her take the remaining items for free. In exchange, she offered to "come in the next day and carry bags out so the paps could take shots."
"The owner (Fraser Ross) couldn't be reached so they told Lindsay just to take the $2000 worth and come in the next day and speak with him about the rest," said our source.
But the drama still didn't stop there – Lohan's friend then got involved and said that it was the least Kitson could do seeing as though the 23-year-old had been such a loyal customer over the years. But Ross still couldn't be reached and Linds was simply told no. Eventually the sulking starlet took her bags and stormed out in a huff declaring she would return for the rest.
But it seems Mouawad hasn't been turned off by Lindsay's behavior and will even consider working with the out-of-work actress.
"Lindsay is a close friend of mine, who has a keen eye for jewelry," Mouawad told us. "We have thrown around the idea to collaborate together to create an exclusive line for a retailer who has shown interest in a fashion line designed by her."