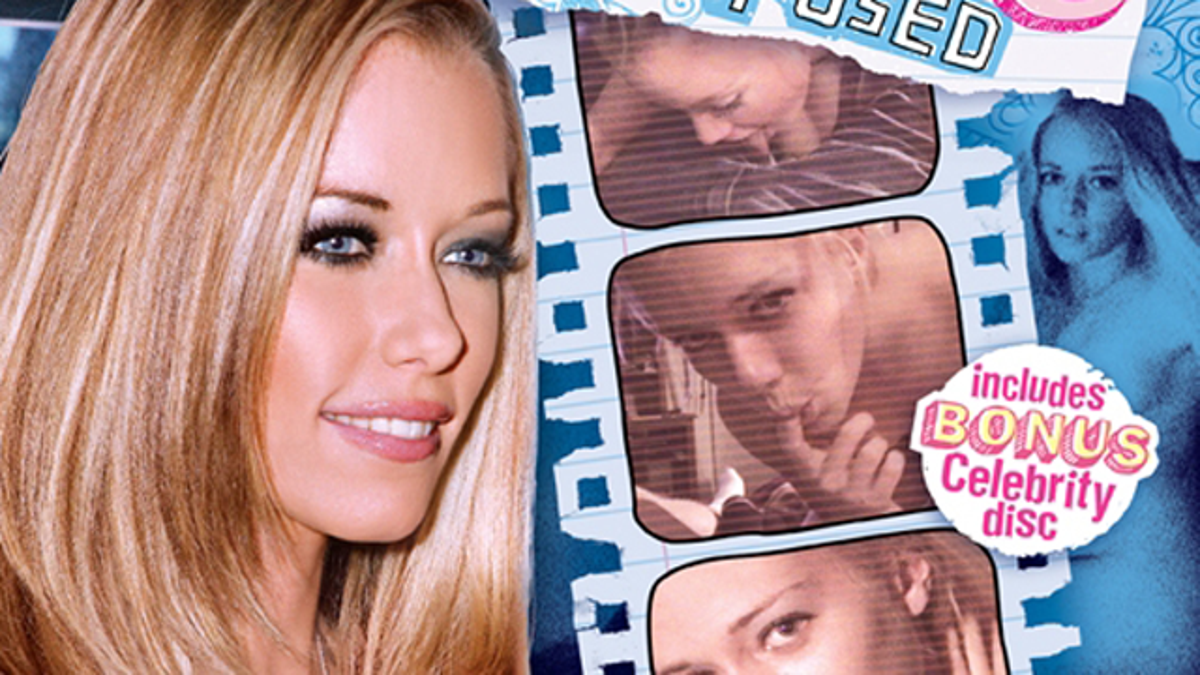 It looks as though it won't be long before the world can see Hugh Hefner's former flame Kendra Wilkinson like never before in a XXX sex tape.
Pop Tarts exclusively obtained the cover art for Vivid Entertainment's "Kendra Exposed," which features a large picture of the reality starlet smiling beside three smaller screen grabs from the alleged tape that show Wilkinson sucking her finger, licking sheets and staring sexily into the lens.
The tape was originally slated to come out at the end of this month; however the release has been pushed back to June while "legal issues" are being negotiated, said a source.
PHOTOS: Kendra's Sex Tape Cover ... and More.
Wilkinson reportedly made the tape when she was 18, long before her marriage to NFL player Hank Baskett.
Numerous reports have said that the San Diego native attempted to sell the tape herself back in 2008 when she was engaged to Baskett. But since getting married and giving birth to a baby boy last year, the 24-year-old has apparently had a change of heart and has hired a lawyer in attempt to stop her dirty laundry from being exposed.
According to Life & Style, Wilkinson's husband is "totally upset and embarrassed," and concerned about how his wife's sex tape will affect his NFL career.
Apparently Baskett comes from a religious family, so this can't be sitting well with them.
"Hank makes her (Kendra) pray before meals now. His family is so religious and he really calmed her down a lot, he's good for her," Kendra's bridesmaid and playmate Brittany Ginger told Pop Tarts just before they tied-the-knot in 2009.
Wilkinson added at the time that praying was a new experience that has helped her change "for the better."
After she sees this cover, she may want to start praying even harder.