EXCLUSIVE: Katie Holmes on the Perils of Parenting, Fear of Public Bathrooms, and 'Rock Star' Tom Cruise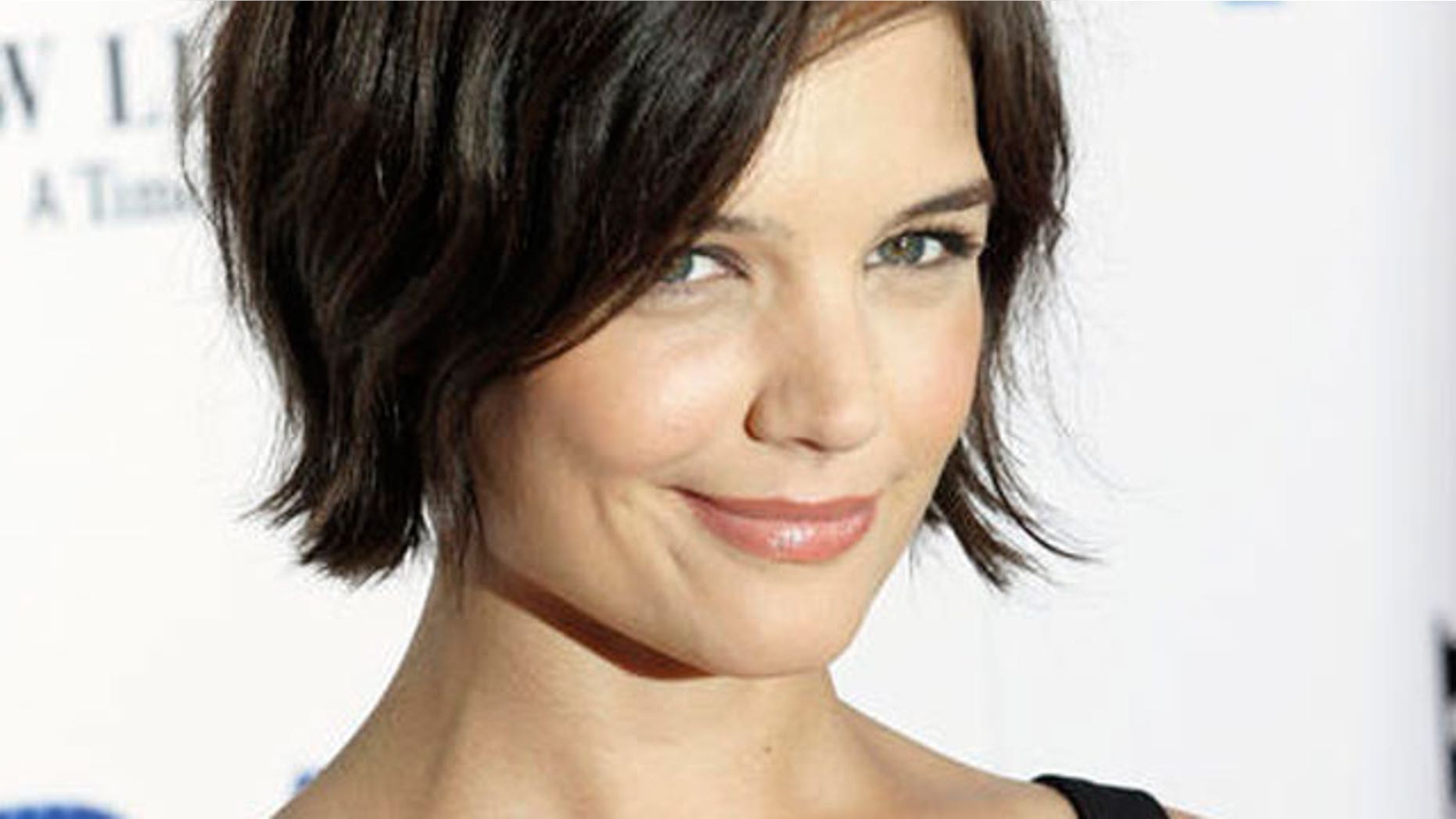 Katie Holmes is a Hollywood hot property and married to one of the biggest movie stars of all-time, but she's still human – and clearly not immune to a host of fears and foibles.
"I'm afraid of raccoons and mice," Holmes told FOX411's Pop Tarts while promoting her new horror film, "Don't Be Afraid of the Dark." "I get scared of them. And public bathrooms."
Three things that are not so fun to deal with in the dark.
The director of the highly-anticipated flick, Guillermo del Toro, was quick to put his leading lady in her place.
"With men's public bathrooms, you'd lose your mind," he quipped. "There's stuff on the walls that shouldn't be there. How did it get there? Six feet above the walls!"
Based on a 1973 telefilm that del Toro believes to be the scariest TV production ever made, Holmes plays the role of kind-hearted interior designer Kim, who is busy restoring a Gothic mansion with her boyfriend, architect Alex Hurst (Guy Pearce). Alex's estranged, troubled young daughter Sally (Bailee Madison) comes to stay and is subsequently lured in by the hungry, rasping whispers from the basement – unleashing a hellish underworld of sharp-clawed monsters that threaten to destroy her life and family.
The biggest problem? Nobody believes Sally's tales of terror.
Uh oh.
In real life, however, Holmes would never not listen to her little daughter.
"I try to just talk everything through (with Suri) so I'm not missing anything, so I can try to help. As parents you try every day, but it's still all a mystery," she said. "You're learning on the job. If your child is waking up from a nightmare, you just have to calm them down and figure out why. What if it is something really silly, like a light in the corner that you left on and it is making these images. Or it could be a little more complicated than that. You love that person so much that you don't want to screw it up."
And perhaps because of the heavy themes of the R-rated movie, Holmes, 32, liked to lighten the mood on set by busting a few moves.
"In between takes we would be sure to have little dance parties, and do coloring and painting," 11-year-old co-star Bailee Madison said. "We had tons of fun; Katie made the set so bubbly and light."
According to del Toro, those dance parties sometimes got a little too loud – and he was constantly telling them to lower the volume.
"We tried just to have a good time," Holmes laughed. "We were working very hard, so I just put on music to have fun, especially when it's 11pm and you have to keep your eyes open and energy going. My daughter was there, so she always brings a lot of energy. We've got to keep her going."
So was young Suri jealous of her real life mom played a reel-life mother figure to somebody else?
"She knows that we're playing characters and it's not a problem," Holmes said.
Speaking of family, Holmes is already doing some advance promo for her husband's musical movie, "Rock of Ages," currently in production in Miami, Fla.
"From my point of view, Tom is doing an incredible job and he is a rock star," Holmes said. "I think the movie is going to be a huge hit."