Exclusive: 'Jackass' Star Steve-O Talks Sobriety, Desire to Become a Foster Parent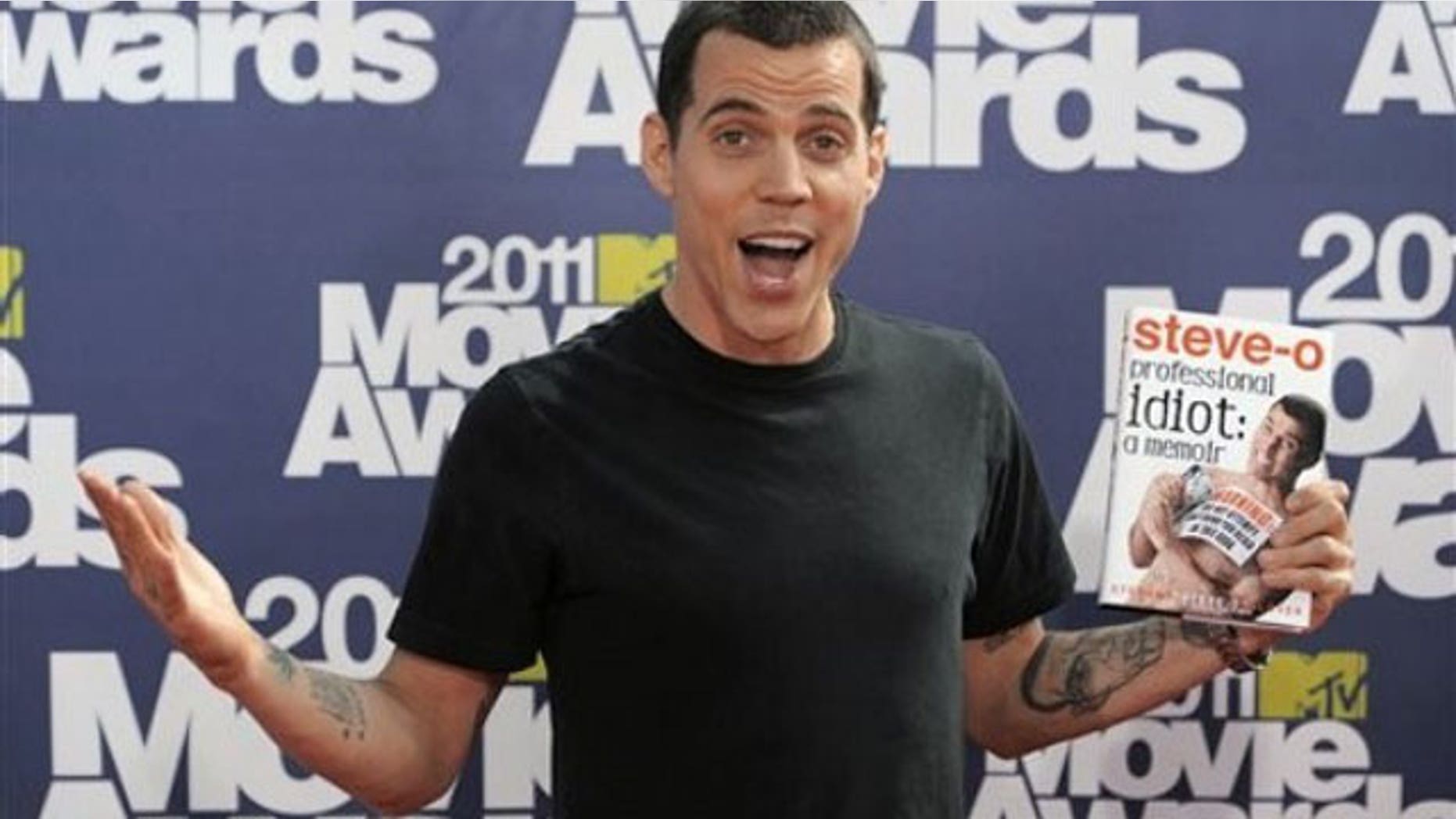 The first time FOX411's Pop Tarts encountered Stephen "Steve-O" Glover, it was 2006 and he was pulling his pants down to urinate on the red carpet at the premiere of "Jackass 2."
But fast forward to 2011 and the controversial comedian has been clean and sober for three years, three months and thirteen days. Now, he's a passionate vegan, a self-proclaimed exercise lover, a "DWTS" alumnus and an author.
And with all the crazy stunts that he has pulled, in addition to health conditions he has conquered, the 37-year-old says he is grateful to still be alive.
"There were a lot of things I could have died doing. I remember the time when my sister sent the police and fire department over to my apartment to do what's called a 'welfare check.' They just happened to come in on a night where I had taken so many pills that I very well could have not woken up," Steve-O continued. "There's so many times that I could have died that I'm perplexed how I'm still alive. I've got to believe that on some spiritual level that I don't understand, that I have some kind of a purpose. I've got to believe that caring about myself and others is that purpose."
As part of that search for his purpose, Steve-O tells Tarts that he has been trying to live a life free of excess.
"Everyone should dramatically simplify their life and reduce their spending because there's going to be less expendable income. I'm pretty careful," he said. "I drive the cheapest car Nissan makes and I rent a two bedroom apartment in Glendale. What I spend money on is organic, vegan food."
So what's next on Steve-O's agenda?
"I've been thinking a lot about adoption. Obviously not now, because I'm barely able to be around for my dogs with all the traveling I'm doing, but the idea of adopting I like so much more than having kids of my own," he added.
"I'm specifically interested in becoming a foster parent. When I think about the day that there's no more shows, no more tours, no more movies, none of that, and I'm officially washed up with no more work to do in the entertainment industry, what makes that okay, is thinking about helping a kid like that and becoming a foster parent or adopting a kid."
Deidre Behar contributed to this report.