EXCLUSIVE: Courtney Stodden to release 'Mistletoe Bikini,' talks crush on Santa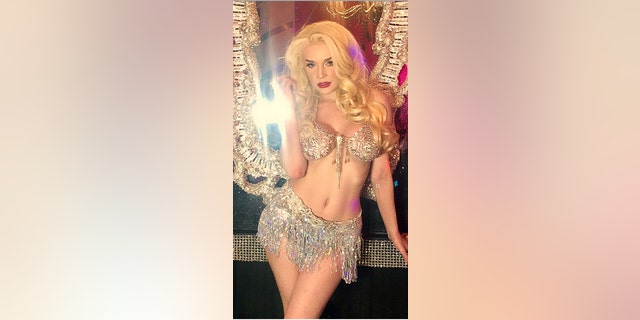 Look out Mariah Carey, there's a new Christmas classic coming your way... well, maybe.
Courtney Stodden is set to release her original Christmas tune, "Mistletoe Bikini" next week and she gave us an exclusive sneak peek at her raunchy video.
"'Mistletoe Bikini' is basically a song about how I've always had a crush on Santa Claus ever since I was a little girl," Stodden told FOX411. "The song [and video] is about my crush and you know, maybe a little later in the video we have an affair behind Mrs. Claus' back. It's fun and it's really catchy."
The 22-year-old suggested her crush started because "he is an established older man that would bring me toys."
Her crush echoes her real-life relationship with her much-older hubby, actor Doug Hutchison, 56. The pair married with her parents' permission when Stodden was 16.
"A lot has been going on lately," the reality star shared. "I'm hoping in 2017 I'll be able to release more music and be able to create more."
Stodden also said she's working on a reality show for next year.
"I've grown a lot and...[the show] it's solely me and that's exciting."
She has previously been on a variety of reality shows including "The Mother/Daughter Experiment" where she attempted to repair her relationship with her former momager Krista Keller.
"It's going to be a complicated Christmas," she said. "I think maybe more personally for me, [my relationship with my mom] has [gotten better] but you know, it's still not the same. I think once lines have been crossed it's kind of hard to...go back to where you were."