Eva Longoria reacts after meeting fan with a tattoo of her face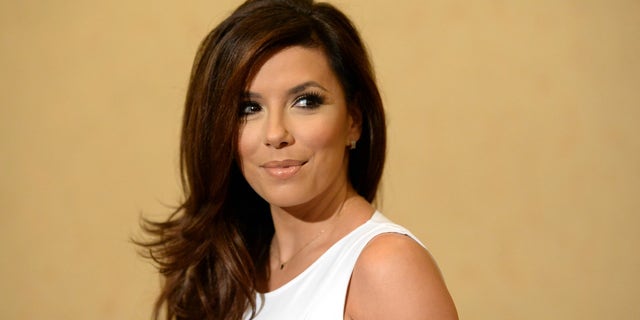 NEWYou can now listen to Fox News articles!
Eva Longoria came face-to-face … with herself this weekend after meeting a fan with a tattoo of her face on her leg.
The stunned actress shared a short video of when she met a Finnish fan named Ale Koo, who has a portrait of the "Desperate Housewives" star on his right leg.
"This is insane! He has a tattoo of my face on his leg!" Longoria exclaimed to the camera while pointing at the ink, adding that she had never met someone with a tattoo of herself. "Oh my God!"
In videos she posted on Snapchat, the fan told Longoria that he wanted to meet her so that she could sign his ankle and he could then get it permanently inked.
Longoria signed his leg and Koo promised to do it right away. He kept it and posted a picture of the new tattoo on Longoria's Facebook page.
"What an honor," she wrote in response.
Like us on Facebook
Follow us on Twitter & Instagram