Eva Longoria is going supernatural in new anthology with a Hispanic edge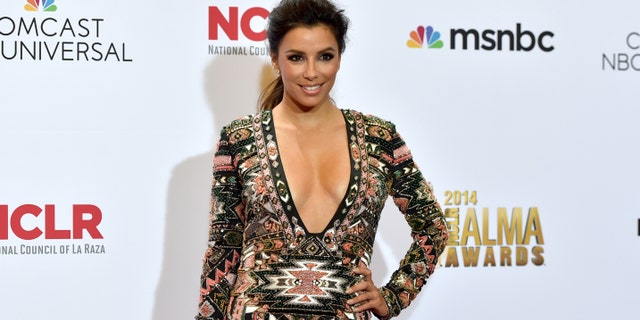 NEWYou can now listen to Fox News articles!
Eva Longoria will be using her Master's degree in Chicano studies while she produces her newest television project.
According to Deadline, the "Desperate Housewives" is producing a supernatural anthology series inspired by Hispanic folklore and myth. Each season will be based on a different legend and set in the present-day Southwest.
The first season, which is billed for NBC, will be based on the ancient tale of "La Llorona" ("The weeping woman"). According to the report, it will follow a troubled, small-town detective who is investigating a young mother accused of trying to drown her child.
The original Mexican legend tells about a mother who drowns her two children in a vain attempt to be with the man she loves. Devastated after he spurns her, she drowns herself in the same river. In the afterworld, she isn't permitted to enter until she has found her children, so she is forced to walk the earth for all eternity, searching for her drowned kids and terrifying the children of other parents.
Her constant wailing is the source of the legend's name.
In recent years, La Llorona has been spotted all over the country. The tale was retold in an episode of NBC's popular supernatural drama "Grimm" during its second season. The Woman in White, a character based on "La Llorona," was also the villain in the pilot episode of the CW's "Supernatural."
Longoria, with her production company UnbeliEVAble Entertainment, is also reportedly producing a TV show loosely based on the lives of Democratic politicians Joaquín and Julián Castro.
Follow us on twitter.com/foxnewslatino
Like us at facebook.com/foxnewslatino