Eva Longoria, Antonio Banderas Take on Latino Fundraiser for Barack Obama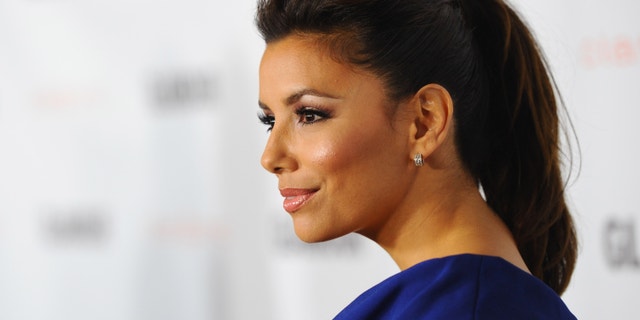 Eva Longoria attended the "Glamour" magazine Reel Moments events for the premier of the short she directed, "A Proper Send Off," Monday night in Los Angeles.
Then Longoria shifted gears from glitz to politics.
That same night, she hosted what "The Wall Street Journal" called "the first-ever Latino fund-raiser for Mr. Obama," at the home of colleagues Antonio Banderas and Melanie Griffith in the hopes of drumming up Latino support for the president.
The Hollywood Reporter says Longoria beamed with joy introducing the nation's commander-in-chief.
"[Obama] speaks to the Latino community because he knows he's the president of all Americans," said Longoria, as reported by THR.
Joining Longoria, Banderas and Griffith was good friend and her ALMA Awards co-host, comedian George Lopez as well as newcomer actress Giselle Fernández.
THR reports that Los Angeles Mayor Antonio Villaraigosa was also in attendance, along with 300 others involved in the entertainment industry, and multiple elected officials.
As Obama took the stand, he wasted no time in discussing immigration reform.
"We have a system that is broken," THR quoted Obama saying. "We are doing everything we can administratively to try to lessen the pain and hardship that it's causing."
"The borders need to be secure," he added." But the people need to recognize that immigrants are helping make the country better and stronger."
The president urged those present to become his "community ambassadors." He also reiterated how he is not tired and vowed to keep on fighting.
"Don't get weary. Don't get tired," he said. "Because I'm not tired. I may be gray, but I'm not tired.''
The entertainment news magazine reports that people left excited and inspired.
"We applaud you from our community," Longoria said. "We thank you for everything you're doing.''
You can reach Alexandra Gratereaux at: Alexandra.Gratereaux@foxnewslatino.com or via Twitter: @GalexLatino
Follow us on twitter.com/foxnewslatino
Like us at facebook.com/foxnewslatino